The Receptionist: An Education at The New Yorker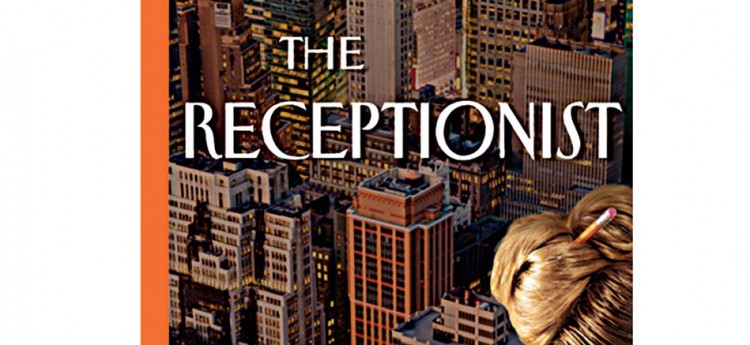 In 1957, when a young Midwestern woman landed a job at The New Yorker, she didn't expect to stay long at the reception desk. But stay Janet Groth did, and for twenty-one years she had the best seat in the house.
In addition to taking messages, she ran interference for jealous wives checking on adulterous husbands, drank with famous writers at famous watering holes throughout bohemian Greenwich Village, and was seduced, two-timed, and proposed to by a few of the magazine's eccentric luminaries. This memoir of a particular time and place is an enchanting tale of a woman in search of herself.
On Tuesday, March 20, join Janet Groth and Prune Perromat as they discuss Groth's acclaimed memoir The Receptionist: An Education at The New Yorker (la Réceptionniste du New Yorker) just published in France by Editions du Sous-Sol.
In English. Free and open to the public. No RSVP necessary.
---
Janet Groth, Emeritus Professor of English at the State University of New York at Plattsburgh, has also taught at Vassar, Brooklyn College, the University of Cincinnati, and Columbia. She was a Fulbright lecturer in Norway and a visiting fellow at Yale and is the author of Edmund Wilson: A Critic for Our Time (for which she won the NEMLA Book Award), and co-author of Critic in Love: A Romantic Biography of Edmund Wilson. She lives in New York City.
Prune Perromat is a print and TV journalist. She most recently covered financial markets and fashion for Agence France Presse, a global newswire. She previously worked for BBC News and The Economist in New York. In France, she hosted a literary TV show, Des Livres et Vous, and other cultural programs for local TV channel Vosges Television. She graduated from the Sorbonne and CFJ in Paris, and Columbia University's Graduate School of Journalism in New York. She was born in Bordeaux and grew up in the Basque Country in France. Prune is the host of the talk show The Literary Show Project.