The Orientalist and the Asylum: Gaëtan Gatain de Clérambault's Veiled Photography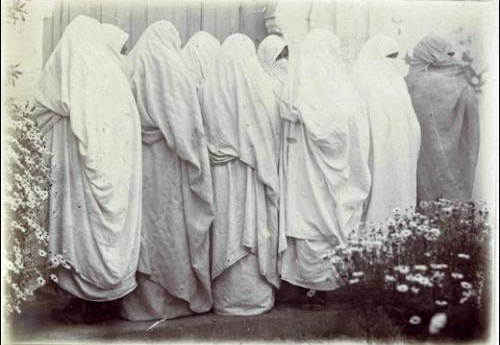 2016 Gould Fellow at the Clark Art Institut in New York, Art professor Maureen G. Shanahan will explore the psychiatric and photographic work of Gaëtan Gatian de Clérambault (1872-1934), a veteran of the war and chief psychiatrist for the Parisian police in the 1920's and 30'. In these years, when the Parisian police provided services to and conducted surveillance of immigrants, Clérambault held a key role in describing, documenting, committing (or exiling) the criminally insane.
This event is co-organized by the Clark Art Institute, in New York and the Cultural Services of the French Embassy.
---
Maureen G. Shanahan is a professor of art history at James Madison University. Her monograph, The Colorist Doctor: Fernand Léger, Memory, and the Nation, is now under advanced review at Pennsylvania State University Press. It reconsiders Léger's work as contextualized by the trauma of World War I and subsequent events formative of his ideas about nation, class, and collective identity.
She has also published articles on Léger, early film, and French modernism in Cinema Journal, Konsthistorisk Tidskrift, the International Journal of Art & Design Education, Michigan Feminist Studies, the Journal of Colonialsm and Colonial History, and various edited collections, encyclopedias, and exhibition catalogs.
In 2017 Maureen G. Shanahan will be a Fulbright Scholar in Paris, planning a 2018 conference with two colleagues affiliated with the Université de Cergy-Pontoise. The conference will address memorializations and representations of the colonial soldier and subject during and after World War I.