The Novel of the Century: The Extraordinary Adventure of Les Misérables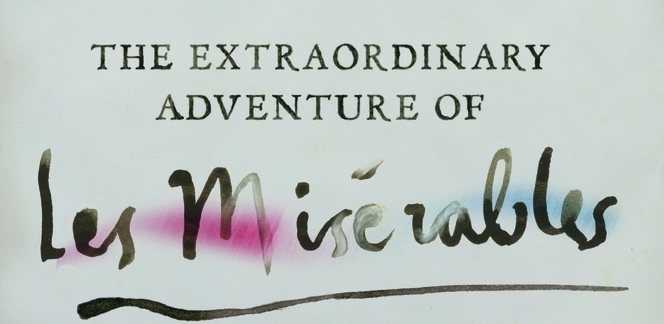 Join the celebrated author and translator David Bellos in honoring the release of his magnificent The Novel of the Century: The Extraordinary Adventure of Les Misérables. Casting decades of scholarship into accessible narrative form, Bellos brings to life the extraordinary story of how Victor Hugo managed to write his novel of the downtrodden despite a revolution, a coup d'état, and political exile; how he pulled off a path-breaking deal to get it published; and how his approach to the "social question" would define his era's moral imagination. More than an ode to Hugo's masterpiece, The Novel of the Century also shows that what Les Misérables has to say about poverty, history, and revolution is full of meaning today.
In conversation with journalist, author, and translator Liesl Schillinger.
In English. Free and open to the public. No RSVP necessary.
---
David Bellos is a well-known translator of modern French fiction and the author of several prizewinning biographies of French literary figures. His irreverent study of translation, Is That a Fish in Your Ear? (2011), was a runner-up for the Los Angeles Times book prize and has itself been translated into Korean, Spanish, German, and French. He teaches French and Comparative Literature at Princeton University and holds the rank of Officier in France's Ordre des Arts et des Lettres.
Liesl Schillinger is a New York–based critic, translator, and moderator. She grew up in Midwestern college towns, studied comparative literature at Yale, worked at The New Yorker for more than a decade and became a regular critic for The New York Times Book Review in 2004. Her articles and essays have appeared in The New Yorker, The New York Times, New York, The New Republic, The Washington Post, Vogue, Foreign Policy, The London Independent on Sunday, and many other publications. Her recent translations include the novels Every Day, Every Hour by Natasa Dragnic (2012, Viking), and The Lady of the Camellias by Alexandre Dumas, fils (Penguin Classics, 2013). Wordbirds, her illustrated lexicon of necessary neologisms for the 21st Century (Simon & Schuster), comes out in Oct. 2013.