The Mausoleum of Lovers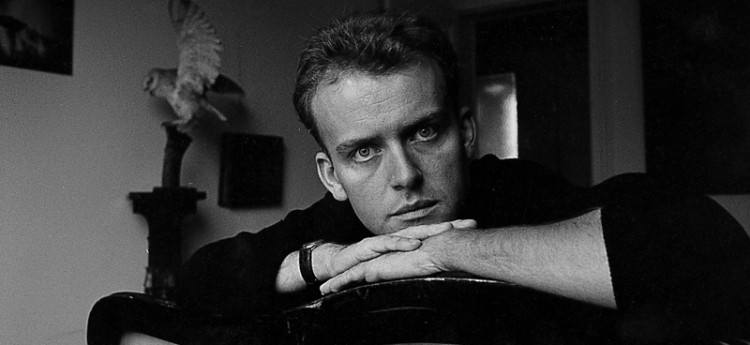 Join us for a conversation on the work of French author Hervé Guibert, including his journals — The Mausoleum of Lovers — with his translator, Nathanaël, and author Wayne Koestenbaum.
The Mausoleum of Lovers comprises Guibert's journals, kept from 1976–1991. Functioning as an atelier, it forecasts the writing of a novel, which does not materialize as such; the journal itself — a mausoleum of lovers — comes to take its place. The sensual exigencies and untempered forms of address in this epistolary work, often compared to Barthes' A Lover's Discourse, use the letter and the photograph in a work that hovers between forms, in anticipation of its own disintegration.
---
Hervé Guibert (1955–1991) was a French writer and photographer. A critic for Le Monde, he was the author of some thirty books, most notably To the Friend Who Did Not Save My Life, which presents an intimate portrait of Michel Foucault and played a significant role in changing public attitudes in France towards AIDS.
The (self-)translating author of more than twenty books, Nathanaël writes in English or in French. Recent works include The Middle Notebookes (2015), Asclepias: The Milkweeds (2015), Sotto l'immagine (2014) and Sisyphus, Outdone, Theatres of the Catastrophal (2012). Extrinsic translations include works by Danielle Collobert, Édouard Glissant, Catherine Mavrikakis, and Hilda Hilst (the latter in collaboration with Rachel Gontijo Araújo). Nathanaël has also translated texts by several poets from the Americas into French, including John Keene, Trish Salah, Rachel Gontijo Araújo, and Reginald Gibbons. The recipient of the Prix Alain Grandbois for …s'arrête? Je (2008), Nathanaël's translation of The Mausoleum of Lovers by Hervé Guibert has been recognized by fellowships from the PEN American Center and the Centre National du Livre de France. Nathanaël lives in Chicago.

Born in 1958, Wayne Koestenbaum attended Harvard University and received an MA in creative writing from Johns Hopkins University and a PhD from Princeton University. Koestenbaum is a poet and a cultural critic, he is widely known for his books on Jackie Kennedy and opera: Jackie Under My Skin: Interpreting an Icon (FSG, 1995) and The Queen's Throat: Opera, Homosexuality and the Mystery of Desire (Poseidon Books, 1993), which was nominated for a National Book Critics Circle Award. He has also published several novels, including Humiliation (Picador, 2011) and Hotel Theory (Soft Skull Press, 2007). Wayne Koestenbaum received a Whiting Writer's Award in 1994 and taught in Yale's English department from 1988 to 1996. He has taught painting at the Yale School of Art since 2003 and lives in New York City where he is a Distinguished Professor of English at the CUNY Graduate Center.
Hervé Guibert
Hervé Guibert
Hervé Guibert
Hervé Guibert
Hervé Guibert
Hervé Guibert