The Little(r) Museums of Paris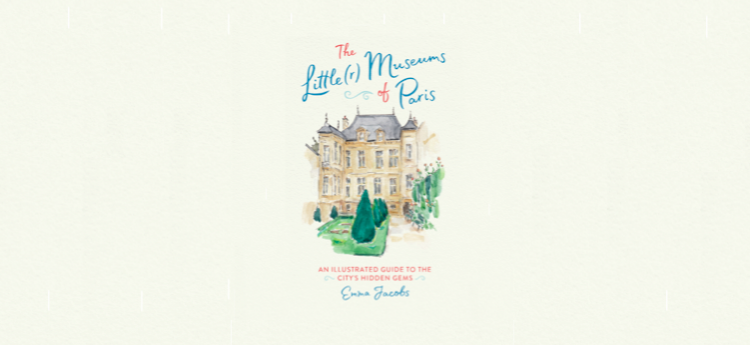 Join us for a discussion with Emma Jacobs and Jenny Kroik to celebrate the release of The Little(r) Museums of Paris, Emma Jacobs' illustrated guide to the city's hidden gems, and discover the city's best kept-secrets, from artists' studios to scientific museums.
A visit to Paris can often seem like a highlight reel – the Louvre, the Musée d'Orsay, the Eiffel Tower. But Paris isn't all about these big touristic attractions; in fact, some might say it's the offbeat destinations that hold the greatest treasures. Emma Jacobs' charming illustrated guide takes you on a journey through these smaller destinations, from the fantastical to the bizarre, offering both a guide to the city and inspiration for armchair travelers. Each entry opens up a new world of adventure, with a description of the museum's collection, a short history, watercolor illustrations, and even a miniature map.
In English. Free and open to the public. No RSVP necessary.
Follow on Facebook.
---
Emma Jacobs is a freelance illustration artist and journalist based in Montreal. As a reporter, she has contributed from around the world to radio and print outlets including NPR and The Washington Post. Her first illustrated book The Little(r) Museums of Paris will be published by Running Press in June 2019.
Jenny Kroik is an NYC illustrator, painter, and art instructor who has worked with several newspapers, including The New Yorker, The Washington Post, and The LA Times.
Illustration © Emma Jacobs