The Letters of Samuel Beckett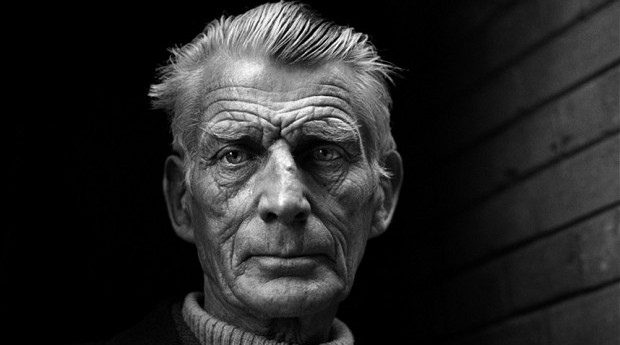 Dan Gunn and Joseph O'Neill will discuss the third volume of the correspondence of Samuel Beckett. This third installment of Beckett's letters reveals the author striving to find a balance between the demands put upon him by his growing international fame, and his need for the peace and silence from which new writing might emerge. During this period Beckett has to face the fact that his work – despite his own advocacy of failure – is not only critically acclaimed but also popular with the public. At first hesitantly, then later enthusiastically, he moves further into the world of the theatre, discovering how to direct his own plays. He finds himself called upon by a greatly expanded range of correspondents, from more and more countries: academics, authors, stage-directors, set-designers, publishers, and translators; while at the same time loyalty requires him to keep writing to his old and trusted friends. And for the first time Beckett has a woman as his chief correspondent: in the intense and abundant letters to Barbara Bray is to be found one of the excitements of this volume. 
In English. Free and open to the public. No RSVP necessary. 
WATCH THIS EVENT ONLINE WEDNESDAY, FEBRUARY 25  AT 7PM EST
---
Dan Gunn is the author of Psychoanalysis and Fiction, of Wool-gathering or How I Ended Analysis, and of the novels Almost You, Body Language, and as recently as December 2014 The Emperor of Ice-Cream (Seagull Books). He is editor the the Cahiers Series and co-editor of the four-volume Letters of Samuel Beckett. He is Professor Comparative Literature and English at the American University of Paris, where is is also Director of the Center for Writers and Translators.
Joseph O'Neill is an Irish barrister living in New York. His latest novel is The Dog, which has been (longlisted for the Man Book Prize 2014). He is the author of three previous novels, Netherland, This Is the Life and The Breezes, as well as a memoir, Blood-Dark Track. 
Samuel Beckett
Samuel Beckett
Samuel Beckett
Samuel Beckett
Samuel Beckett
Samuel Beckett