The Great Swindle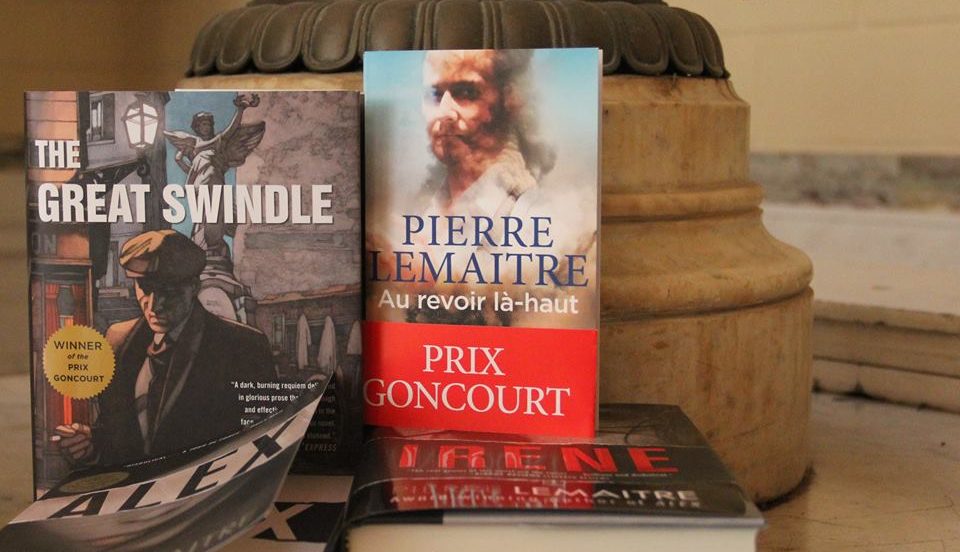 Pierre Lemaitre, American novelist Phil Klay, and  literary critic and historian Joanna Scutts will discuss Lemaitre's masterful exploration of post-WWI French society in The Great Swindle, a novel that earned its author the Prix Goncourt, France's most prestigious literary award.
The first chapter of The Great Swindle brings us back to October 1918. The war on the Western Front is all but over. Desperate for one last chance at a promotion, the ambitious lieutenant Henri d'Aulnay Pradelle sends two soldiers on a scouting mission, and covertly shoots them in the back to incite his men to heroic action one more time. And so is set in motion a series of devastating events that will inextricably bind together the fates and fortunes of Pradelle and the two soldiers who witness his crime: Albert Maillard and Édouard Péricourt. Back in civilian life, Albert and Édouard struggle to adjust to a society whose reverence for its dead cannot quite match its resentment for those who survived. But the two soldiers conspire to enact an audacious form of revenge against the country that abandoned them to penury and despair, with a scheme to swindle the whole of France on an epic scale.
In this sorrowful, heart-searching novel, the interwoven lives of these three men create a tapestry of the human condition as seen through the lens of war, revealing brutality and compassion, heroism and cowardice, in equal measure.
WATCH THIS EVENT ONLINE MONDAY, SEPTEMBER 21  AT 7PM EST
---
Pierre Lemaitre was born in Paris in 1956. He worked for many years as a teacher of literature, and now devotes his time to writing novels and screenplays. In 2013 Lemaitre was awarded the Prix Goncourt, France's most prestigious literary award, for Au Revoir Là-Haut.
Phil Klay is a graduate of Dartmouth College and a veteran of the U.S. Marine Corps. He served in Iraq's Anbar Province from January 2007 to February 2008 as a Public Affairs Officer. After being discharged he went to Hunter College and received an MFA. His story Redeployment was originally published in Granta and is included in Fire and Forget: Short Stories from the Long War. His writing has appeared in The New York Times, Washington Post, Wall Street Journal, Newsweek, Granta, Tin House, and elsewhere. In 2014 Klay's short story collection Redeployment won the National Book Award for Fiction. He was also shortlisted for the Frank O'Connor Prize and named a National Book Foundation "5 Under 35" honoree. In 2015 he received the Marine Corps Heritage Foundations James Webb award for fiction dealing with U.S. Marines or Marine Corps life, the National Book Critics' Circle John Leonard Award for best debut work in any genre, the American Library Association's W. Y. Boyd Literary Award for Excellence in Military Fiction, and the Chautauqua Prize.
Joanna Scutts is a literary critic and historian. Her work has appeared in The Washington Post, The New Yorker online, The Guardian, and The Wall Street Journal. Her special interests in war, modernism, feminism,  and 20th century history color her book-in-progress, The Extra Woman.