The Exchange of Princesses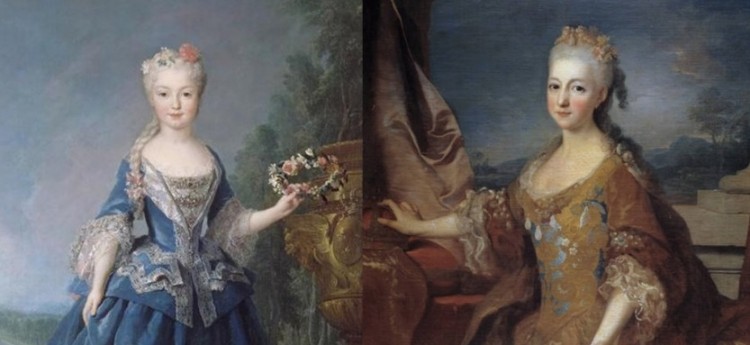 Award winning French novelist Chantal Thomas discusses her latest novel, The Exchange of princesses with John Cullen, who translated the novel into English, and Sal Robinson.
Set in the French and Spanish courts of the eighteenth century, this novel is based on a true story about the fate of two young princesses caught in the intrigues and secrets of the moment.
Philippe d'Orléans, the regent of France, has a gangrenous heart—the result of a life of debauchery, alcohol, power, and flattery. One morning in 1721, he decides to marry eleven-year-old Louis XV to the daughter of Philippe V of Spain, who is only four. Orléans hopes this will tie his kingdom to Spain. But were Louis to die without begetting an heir—the likeliness of which is greatly increased by having a child bride—Orléans himself would finally be king. Orléans tosses his own daughter into the bargain, the twelve-year-old Mlle de Montpensier, who will marry the Prince of Asturias, the heir to the Spanish throne. The Spanish court enthusiastically agrees and arrangements are made. The two nations trade their princesses in a grand ceremony in 1722, making bonds that should end the historical conflict. Nothing turns out as expected.
---
Chantal Thomas is a noted philosopher and writer. She has taught at a number of American universities and is the author of twenty-five works, including novels, histories, short stories, plays, and essays. Her internationally acclaimed novel Farewell, My Queen, a fictional account of Marie Antoinette's final days in Versailles, won the Prix Femina in 2002 and was made into an award-winning film by Benoit Jacquot, and starred Diane Kruger. A film adaptation of The Exchange of Princesses, to be directed by Marc Dugain, is currently in the works.
John Cullen is the translator of many books from Spanish, French, German, and Italian, including Philippe Claudel's Brodeck, Juli Zeh's Decompression, Yasmina Reza's Happy Are the Happy, and Chantal Thomas's The Exchange of Princesses. He lives in upstate New York.
Sal Robinson is a former editor of international literature at Houghton Mifflin Harcourt and Melville House, and co-founder of The Bridge Series.
Chantal Thomas
Chantal Thomas