***CANCEL***The Department of Missing Persons***CANCEL***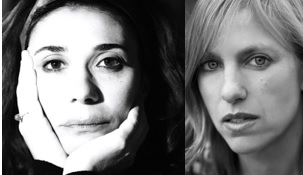 ***WE ARE SORRY TO INFORM YOU THAT THIS EVENT IS CANCELED. WE APOLOGIZE FOR THE INCONVENIENCE. ***
Join Ruth Zylberman and Heidi Julavits as they discuss Zylberman's debut The Department of Missing Persons, just published in the US (Arcade Publishing).
Thirty-six years after her mother was liberated from Bergen-Belsen, the unnamed narrator lives a comfortable life in Paris. Her mother sees ghosts at every turn, longing to find the family that disappeared behind the miasma of the Holocaust, but she cannot reconcile her mother's trauma to the cheery bustle of daily life that surrounds them. The pain of memories that are not hers haunt her, weighing all too heavily until she is incapacitated by them, unable forge her own future.
As our narrator becomes further entrenched in the past, a letter is sent by the Department of Missing Persons suggesting that her grandfather is not dead, though details of his survival and current situation are unknown. Along with her mother, the narrator begins a desperate hunt, fighting through the past
and present, love and loss, and her own vulnerabilities to find the truth and rid them both of their lingering ghosts.
In English. Free and open to the public. No RSVP necessary.
---
Ruth Zylberman was born in 1971 in Paris. She is an acclaimed documentary film maker and director at ARTE, a television channel in Paris. Her filmography credentials include The Man Without Pain, 68 Year Zero, and Dissidents. She currently resides in Paris, France.
Heidi Julavits  is the author of The Mineral Palace, The Effect of Living Backwards, The Uses of Enchantment, and The Vanishers. Her writing has appeared in The Best Creative Nonfiction Vol. 2, Esquire, Culture+Travel, Story, Zoetrope All-Story, and McSweeney's Quarterly. She is an associate professor of writing at Columbia University, where she is also director of the undergraduate writing program, and the co-editor of The Believer magazine.