The Cost of Freedom: Constance Debré and Eileen Myles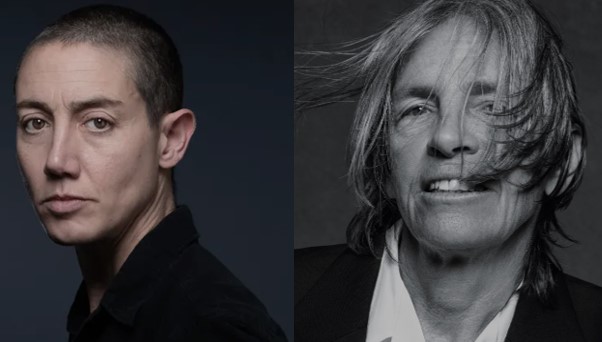 What does it take to leave everything behind and start anew, embracing literature, and forging one's own way in life?
What does it cost to free oneself from familial, social and professional expectations? What is left today of New York City's underground culture? These are some of the questions that French novelist and Villa Albertine resident Constance Debré and legend of American literature Eileen Myles will debate on October 3, at 6pm, as we celebrate the concomitant release of Love me Tender (Semiotext(e), trans by H. James), Debré's debut novel in the US, and the first publication in France of Myles's mythic novel Chelsea Girls (éditions du sous-sol, trans. by Héloise Esquié). The conversation will be moderated by author Stephanie LaCava.
Born to an illustrious French family, Constance Debré abandoned her marriage and career as a defense lawyer in 2015 to write full-time and to begin relationships with women. In Love Me Tender, Debré describes the consequences of that life-changing decision which led her to embrace a nomadic and ascetic life: a regime of intense reading and writing, interrupted only by sleep, sex, and athletic swimming.
In Chelsea Girls, a novel Myles first published in 1993 and which rose to spectacular fame in 2015, the author depicts the city they discovered when they moved to New York from Boston in 1974 in their mid-20s and not yet out as a lesbian. They paint a world "when people planned their book parties according to the astrological calendar. Myles's narrator gets their amphetamines from a corrupt diet doctor in Flushing, Queens, and redistributes them at the Strand. They subsist on garlic knots, hot dogs, Campbell's tomato soup, Budweiser and cigarettes. They have lovers of different temperaments and physical forms."*
The conversation will be in English and will take place at the bookstore. This event is free with RSVP. Click here to receive your ticket(s.)
THIS IS AN OFFICIAL 2022 BROOKLYN BOOK FESTIVAL BOOKEND EVENT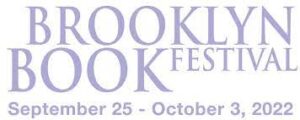 Love Me Tender  by Constance Debré, translated from the French by Holly James, and published by Semiotext(e), Native Agents).
Chelsea Girls by Eileen Myles, translated from the English by Héloise Esquié, published by éditions du Sous-Sol.
CONSTANCE DEBRÉ left her career as a defense lawyer to become a writer in 2015. She has written several novels such as Play boy (Stock, Prix de la Coupole 2018), Love Me Tender (Flammarion, 2020), and Nom (Flammarion, 2022).
EILEEN MYLES  was born in Cambridge, Massachusetts, and was educated at the University of Massachusetts-Boston. They moved to New York City in 1974 to be a poet, and subsequently a novelist, art journalist, and writer of libretti. They have published twenty volumes of poetry and fiction including Not Me (1991), Chelsea Girls (1994), Cool for You (2000), and Skies (2001). Recent books include Sorry, Tree (2007), The Importance of Being Iceland: Travel Essays in Art (2009), and Inferno: A Poet's Novel (2010), I Must Be Living Twice: New and Selected Poems 1975-2014 (2015), Afterglow: A Dog Memoir (2017), and Evolution (2018).
Myles is the recipient of a Guggenheim Fellowship, an Andy Warhol/Creative Capital Arts Writers grant, four Lambda Book Awards, the Shelley Prize from the Poetry Society of America, and a poetry award from the Foundation for Contemporary Arts. In 2016, Myles received a Creative Capital grant and the Clark Prize for excellence in art writing. They live in New York City and Marfa, Texas.
Stephanie LaCava is a writer based in New York City. Her work has appeared in Harper's, Artforum, Texte zur Kunst, the New York Times, the New York Review of Books, Vogue, and Interview. Her debut novel, The Superrationals, was published by Semiotext(e) in 2020; her latest, I Fear My Pain Interests You, is published by Verso and will be out this month.
Image ©: Inez And Vinoodh, New York Times Magazine (E. Myles)
Image ©: AFP – Joel Saget (Constance Debré)