The Book of Goose: A Conversation with Yiyun Li and Meg Wolitzer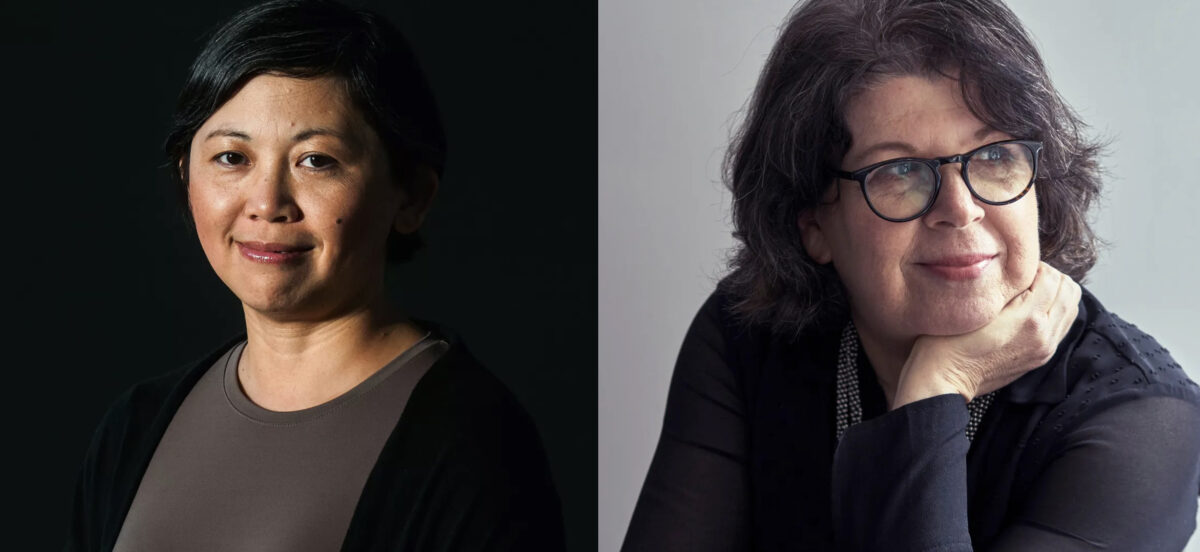 Join authors Yiyun Li and Meg Wolitzer for a discussion of Li's latest novel–just released by Farrar, Straus and Giroux–The Book of Goose: A Novel.
A magnificent, beguiling tale winding from the postwar rural provinces to Paris, from an English boarding school to the quiet Pennsylvania home where a woman can live free from her past, The Book of Goose is a story of disturbing intimacy and obsession, of exploitation and strength of will, by celebrated author Yiyun Li.
Fabienne is dead. Her childhood best friend, Agnès, receives the news in America, far from the French countryside where the two girls were raised—the place that Fabienne helped Agnès escape ten years ago. Now, Agnès is free to tell her story. As children in a war-ravaged, backwater town, they'd built a private world, invisible to everyone but themselves—until Fabienne hatched the plan that would change everything, launching Agnès on an epic trajectory through fame, fortune, and terrible loss.
This event will take place at the Albertine bookstore. The conversation will be in English. Free with RSVP. Click here for tickets. MASKS ARE MANDATORY.
YIYUN LI is the author of the novels Must I Go, Where Reasons End, Kinder Than Solitude, A Thousand Years of Good Prayers, The Vagrants, and Gold Boy, Emerald Girl; and the memoir, Dear Friend, from My Life I Write to You in Your Life. She is the recipient of many awards, including a PEN/Hemingway Award, a PEN/Jean Stein Book Award, a MacArthur Fellowship, and a Windham-Campbell Prize, and was featured in The New Yorker's 20 Under 40 fiction issue. She teaches at Princeton University and lives in Princeton, New Jersey.
MEG WOLITZER is the New York Times bestselling author of The Interestings, The Uncoupling, The Ten-Year Nap, The Position, and The Wife. Her most recent novel, The Female Persuasion, has been named a most-anticipated book of the year by Time Magazine, Esquire, Entertainment Weekly, New York Magazine, and more. She was the guest editor of The Best American Short Stories 2017, and lives in New York City.