The Anomaly: a conversation with Hervé Le Tellier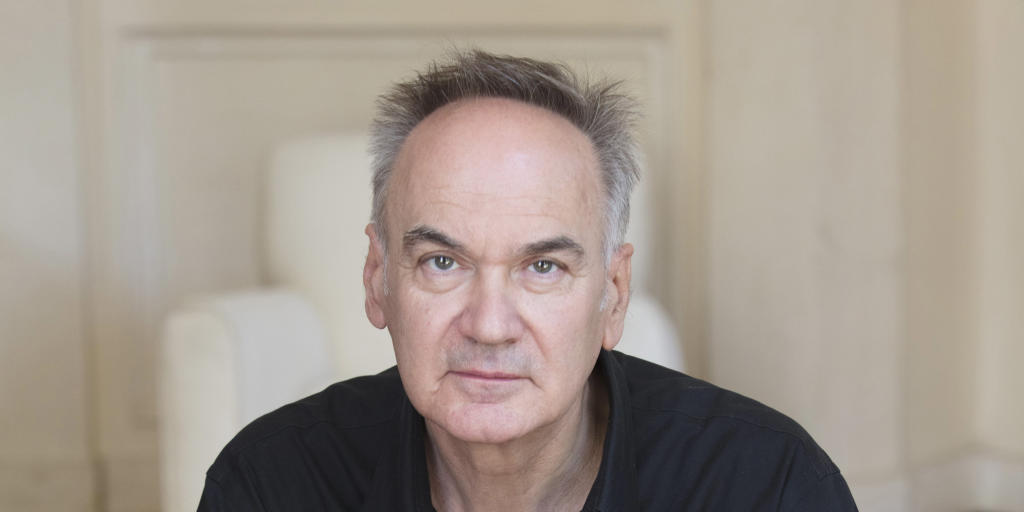 On Wednesday, December 8, at 1PM, virtually join Hervé Le Tellier and Alison James on zoom as they discuss The Anomaly (Other Press, tr. Adriana Hunter), 2019 Prix Goncourt winner. An immediate sensation and now an international phenomenon, The Anomaly is a dizzying, whip-smart novel blends crime, fantasy, sci-fi, and thriller which plumbs the mysteries surrounding a Paris-New York flight.
Who would we be if we had made different choices? Told that secret, left that relationship, written that book? We all wonder—the passengers of Air France 006 will find out. About to start their descent to JFK, they hit a shockingly violent patch of turbulence, emerging on the other side to a reality both perfectly familiar and utterly strange. As it charts the fallout of this logic-defying event, The Anomaly takes us on a breathtaking journey from Lagos and Mumbai to the White House and a top-secret hangar.
In Hervé Le Tellier's most ambitious work yet, high literature follows the lead of a bingeable Netflix series, drawing on the best of genre fiction from "chick lit" to mystery, while also playfully critiquing their hallmarks. An ingenious, timely variation on the doppelgänger theme, it taps into the parts of ourselves that elude us most.
In English. Free. Please click here to join the talk.
This event is co-organized with The Seminary Co-op bookstore and France-Chicago Center.
---
Hervé Le Tellier is a writer, journalist, mathematician, food critic, and teacher. He has been a member of the Oulipo group since 1992 and one of the "papous" of the famous France Culture radio show. He has published fifteen books of stories, essays, and novels, including Enough About Love (Other Press, 2011), The Sextine Chapel(Dalkey Archive Press, 2011), and A Thousand Pearls (Dalkey Archive Press, 2011).
Alison James is Professor in the Department of Romance Languages and Literatures at the University of Chicago. She specializes in modern and contemporary French literature, with a particular interest in experimental literature, the Oulipo group, representations of everyday life, and theories of fact and fiction in literary narratives. She is the author of Constraining Chance: Georges Perec and the Oulipo (Northwestern University Press, 2009), and The Documentary Imagination in Twentieth-Century French Literature: Writing with Facts (Oxford University Press, 2020).