The Albertine Book Club Reads Disoriental by Négar Djavadi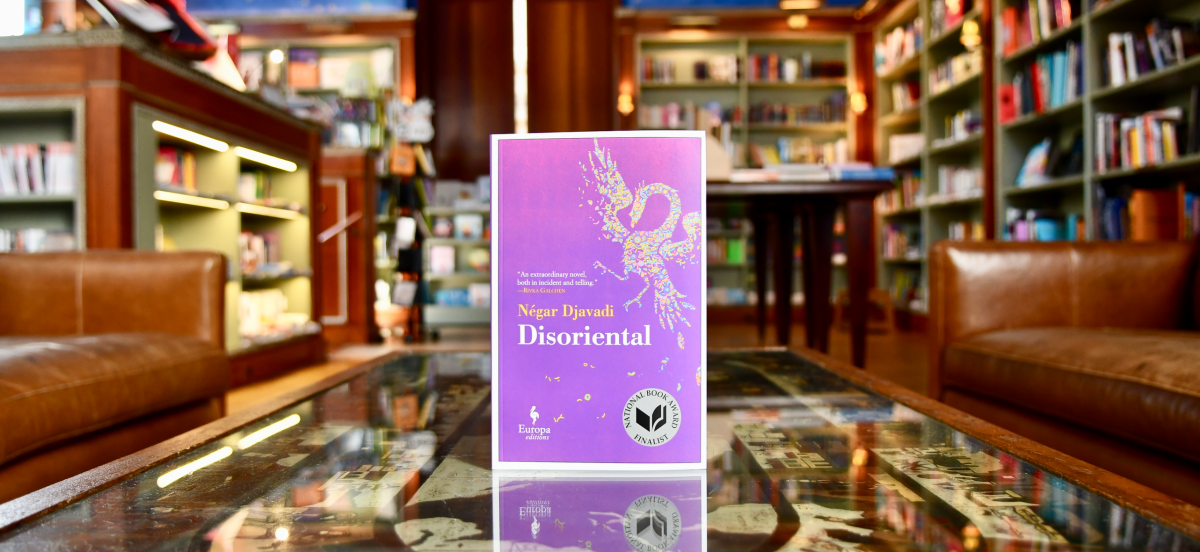 Join us for a lively conversation with Caroline Weber, author and professor, Ondine Cotto, Program Officer at the Book Department of the Cultural Services of the French Embassy, and Miriam Bridenne, Deputy Director of Albertine, on Disoriental by Négar Djavadi, translated from the French by Tina Kover (Europa Editions).
In this high-spirited, kaleidoscopic story, key moments of Iranian history, politics, and culture punctuate stories of family drama and triumph. Yet it is Kimiâ herself––punk-rock aficionado, storyteller extraordinaire, a Scheherazade of our time, and above all a modern woman divided between family traditions and her own "disorientalization"––who forms the heart of this bestselling and beloved novel.
The Albertine Book Club is free and open to Albertine members and students with a valid Student ID card. For more information on how to become an Albertine member, click here.