Talking Across History: Literature as Dialogue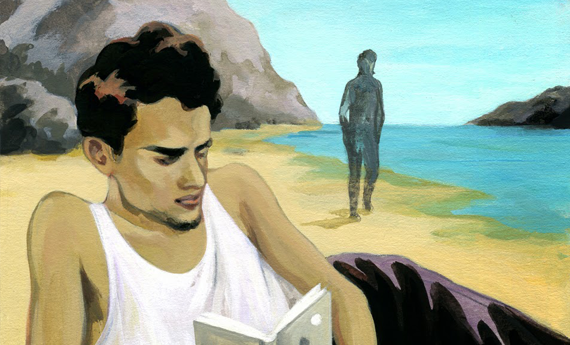 Seventy years after the publication of Camus's The Stranger, Kamel Daoud's The Meursault Investigation retells the story from the point of view of the brother of the unnamed Arab who was shot and killed at the hands of the narrator. In Lovers at the Chameleon Club, Paris 1932, Francine Prose accounts for the life of Violette Morris (called Lou Villars in the book), an athlete who, after being banned from the 1928 Olympics for being a lesbian, collaborated with the SS and went on to become "The Hyena of the Gestapo."
The participants will discuss how their books address a historical void, one by examining a fictional character who is deeply embedded in our cultural history, and the other by vindicating a real historical figure who left behind contradictory accounts of her life. Both writers use shifting narrative points of view to grapple with the complexity of their characters as they attempt to deal with the questions of evil and moral turpitude. In a panel led by Dinaw Mengestu, Daoud and Prose will discuss how these legacies are still relevant today.
Guests: Kamel Daoud and Francine Prose
Curator: Dinaw Mengestu
In English. All events are free and open to the public. Seating is limited and available on a first come, first served basis.
Watch this event live via Livestream on Nov. 5 at 7:30pm (EST).
The Festival Albertine is made possible with major support from The Recanati-Kaplan Foundation, Susannah Hunnewell, Air France, Institut français, The Carlyle, Feast & Fêtes, Café Boulud and Meeschaert Group. Generous support is provided by Champagne Pommery.
---
Dinaw Mengestu is an Ethopian-American novelist and writer. Since the release of his 2007 debut novel, The Beautiful Things That Heaven Bears, Mengestu has won a host of awards, including the Guardian First Book award, a Los Angeles Times Book Prize, and a 2012 MacArthur fellowship. He is Lannan Chair of Poetics at Georgetown University.
Kamel Daoud is an Algerian journalist based in Oran. He writes for the Quotidien d'Oran, Le Point, Libération, Le Monde, and Courrier International. A finalist for the Prix Goncourt, his novel, The Meursault Investigation, won the prix Goncourt for First Novel (May 2015), the Prix François Mauriac, and the Prix des Cinq-Continents de la francophonie. A feature film adaptation of the novel is slated for release in 2017.
Francine Prose has published seventeen works of fiction. Her novel A Changed Man won the Dayton Literary Peace Prize, and her Blue Angel was a finalist for the National Book Award. The recipient of numerous grants and honors, Francine Prose is a Director's Fellow at the Center for Scholars and Writers at the New York Public Library and a former president of PEN American Center.
Talking Across History: Literature as Dialogue
Talking Across History: Literature as Dialogue