Symbolism in Architecture Design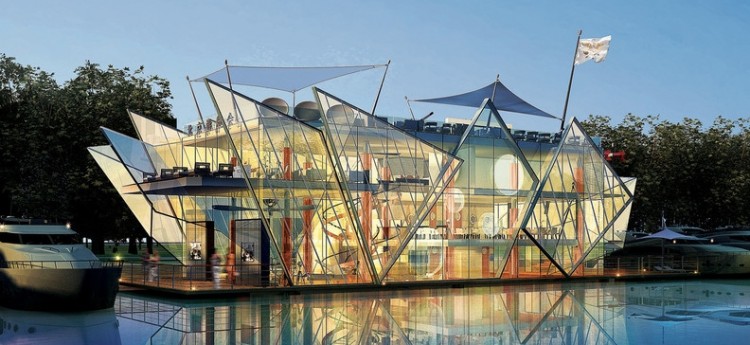 Jean-Pierre Heim, a highly regarded visionary designer who maintains a thriving practice in New York, Paris, Athens and Shanghai, presents his approach to design and his attitude towards creating architecture in different cultural settings. Mr. Heim employs simplicity and reduction for their functionality and elegance, but he also stresses the importance of immersion in local customs and traditions and the use of local materials. 
In English. Free and open to the public with RSVP to rsvp@frenchculture
---
Jean-Pierre Heim has a degree in architecture from the École des Beaux Arts in Paris and attended the University of Illinois for specialized architectural studies. In addition, he was awarded the Delano-Aldrich Fellowship from the American Institute of Architects. Founded in 1980, Jean-Pierre Heim Architect has developed a rich portfolio of private residences, office interiors, retail stores, restaurants, hotels and showrooms. The firm's clientele includes a wide range of organizations, embracing international businesses as well as private individuals. His in-depth knowledge of international markets enables him to act as an image advisor and liaison for U.S. and European businesses. Paying extraordinary attention to detail, Mr. Heim creates a comprehensive design package for his clients that includes client image, architectural concept, interior design, furnishings and accessories. The spirit of design by Jean-Pierre Heim is captured in his unique treatment of each project, setting it within an appropriate cultural context.
Carolyn Heim is a graduate with a master's degree in architecture from l'École Spéciale d'Architecture in Paris, France and has attended l'École des Arts Decoratifs preliminary school of design. She is registered as an HMO architect in France.
She has travelled extensively in France, Greece, the United States and China. Through her international experience she has acquired a deep understanding of contemporary Eco architecture and sustainability.
Carolyn is co-founder of HEIMstyle based in Paris, France.
She has added her touch in design excellence and exceptional perception for coloring and accessories to many noteworthy JPH projects including the Coral Beach Club, the Shanghai Yacht Club and villas in Mykonos Island in Greece.
Her passion for jewelry design where she excels has resulted in her creating her own brand. Her work is characterized by a very special attention to detail and realism.