Still The Second Sex?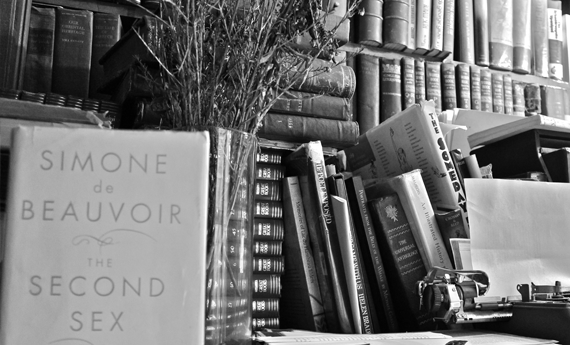 Simone de Beauvoir published her seminal work of feminist history and Promethean audacity, Le Deuxième Sexe, in 1949, with the objective of explaining why, when she tried to define herself, the first sentence that came to mind was, "I am a woman." Opportunities for women, at least in some parts of the world, have proliferated so broadly in the past six decades that the distance between 2015 and 1949 seems like an eternity–until, that is, one opens a newspaper: the victims of misogyny and sexual abuse are still with us, everywhere.
In a discussion moderated by Judith Thurman, Margo Jefferson, Katie Roiphe, Réjane Sénac, and Sandrine Treiner will consider the progress that has been and has yet to be achieved in the struggle for women's rights in the decades since The Second Sex was published. Drawing from the shared and unique experiences of women from various backgrounds, generations, orientations, and ethnicities, the speakers will ask themselves: Are women still a second sex? Who defines women today? The discussion will approach de Beauvoir's landmark treatise as a deep and urgent personal reflection on an aspiration that is still elusive for many today: to become, in every sense, one's own woman.
Guests: Margo Jefferson, Katie Roiphe, and Sandrine Treiner
Curator: Judith Thurman
All events are free and open to the public. Seating is limited and available on a first come, first served basis.
Watch this event live via Livestream on Nov. 7 at 6:30pm (EST).
The Festival Albertine is made possible with major support from The Recanati-Kaplan Foundation, Susannah Hunnewell, Air France, Institut français, The Carlyle, Feast & Fêtes, Café Boulud and Meeschaert Group. Generous support is provided by Champagne Pommery.
---
A New Yorker staff writer since 2000, Judith Thurman received the National Book Award for Nonfiction for Isak Dinesen: The Life of a Storyteller, and was a Pulitzer Prize finalist for Secrets of the Flesh: A Life of Colette. A collection of her New Yorker essays, Cleopatra's Nose: 39 Varieties of Desire, was published in 2007. In 2010, she wrote the introduction for a new translation of The Second Sex.
Margo Jefferson is a cultural critic and the author of Negroland: A Memoir and On Michael Jackson. She has also been a staff writer for The New York Times and received a Pulitzer Prize for Criticism in 1995. Her essays have been widely published and anthologized. She teaches writing at Columbia University.
Katie Roiphe is the director of the Cultural Reporting and Criticism program at New York University. She is the author of several books including The Morning After: Sex, Fear and Feminism on Campus, In Praise of Messy Lives, and Uncommon Arrangements.
Réjane Sénac is a CNRS researcher and professor at the Center for Political Research at Sciences Po in Paris. She is a member of the steering committee for the research and lecture program on gender studies, and chair of the parity commission of the Higher Council for Gender Equality run by the French Prime Minister's office. Her most recent book,​L'égalité sous conditions. Genre, parité, diversité (Conditional Equality: Gender, Parity, Diversity) was published by Presses de Sciences Po in 2015.
Sandrine Treiner is the head of French public radio station France Culture. She has previously worked at Le Monde and France Télévisions, and has written several TV documentaries, as well as an adaptation of Kathrine Kressman Taylor's Address Unknown. Her books focus on the female condition, the most recent of which, L'Idée d'une tombe sans nom (2013), is a portrait of a young French communist militant.
Still The Second Sex?
Still The Second Sex?