Standing in the Shadow of History: Anne Berest, Juan Gabriel Vásquez, and Anne Weber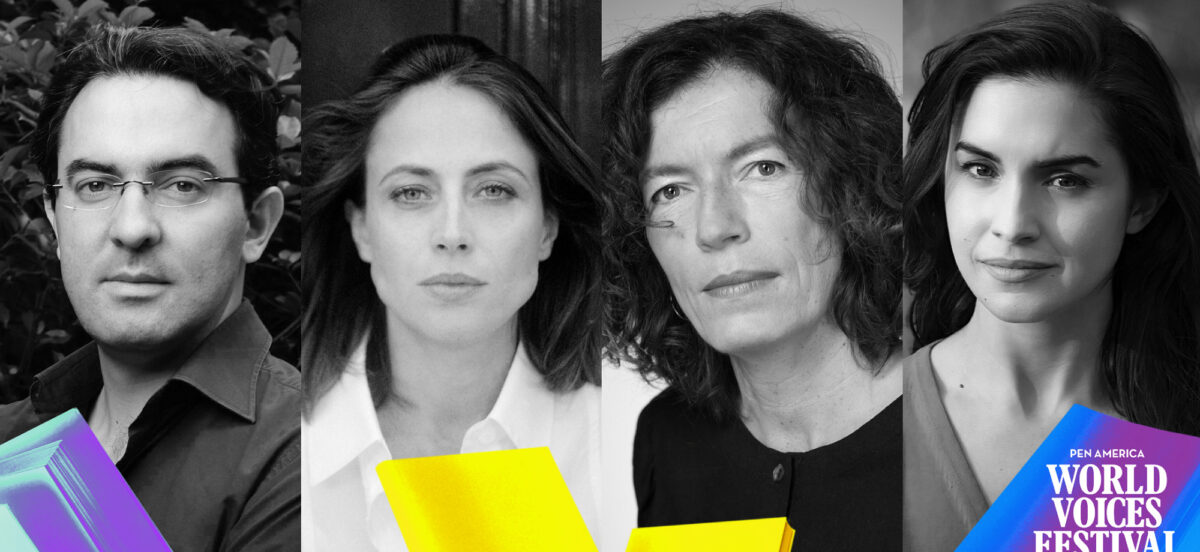 Truth may be stranger than fiction, but in fascinating novels from Juan Gabriel Vásquez, Anne Berest, and Anne Weber, the two realms powerfully meld and mirror each other. Vásquez's latest novel Retrospective, as the author describes in an intro, "extracts the figure of this novel from the huge mountain of [filmmaker] Sergio Cabrera's experience and that of his family."
In Berest's English-language debut The Postcard, autofiction provides the author a means to vividly recover family histories lost in the Holocaust.
In Epic Annette: A Heroine's Tale, "a bold and moving exploration of the ethics of heroism" (Times Literary Supplement), Anne Weber offers a new telling of the life of Annette Beaumanoir, a member of the French resistance who rescued and hid two Jewish children, and later became a supporter of the Algerian independence movement.
In rendering these real-life stories in the form of novels, these authors give them new resonances with the epic twists and turns of our times. What is real and what is invented—and what do we learn from both?
Get tickets. In English.
ANNE BEREST is the bestselling co-author of HOW TO BE PARISIAN WHEREVER YOU ARE (Doubleday, 2014) and the author of a novel based on the life of French writer Françoise Sagan. With her sister Claire, she is also the author of GABRIËLE, a critically acclaimed biography of her great-grandmother, Gabriële Buffet-Picabia, Marcel Duchamp's lover and muse. She is the great-granddaughter of the painter Francis Picabia. For her work as a writer and prize-winning showrunner, she has been profiled in publications such as French Vogue and Haaretz newspaper. The recipient of numerous literary awards, The Postcard was a finalist for the Goncourt Prize and has been a long-selling bestseller in France.
JUAN GABRIEL VASQUEZ's previous books include the International IMPAC Dublin Literary Award winner and national bestseller THE SOUND OF THINGS FALLING, as well as the award-winning REPUTATIONS, THE INFORMERS, THE SECRET HISTORY OF COSTAGUANA, and the story collection LOVERS ON ALL SAINTS' DAY. Vásquez's novels have been published in twenty-eight languages worldwide. After sixteen years in France, Belgium, and Spain, he now lives in Bogotá.
ANNE WEBER is a German-French author, translator into both French and German, and self-translator. She studied in Paris and worked for several publishers. Anne Weber started writing and publishing in French, but immediately translated her first book IDA INVENTE LA POUDRE into German as IDEA ERFINDET DAS SCHIEßPULVER. Since then, she has written each of her books in French and German. Her self-translations are often published at the same time in France and Germany. In 2005, she received the 3Sat award at the Festival of German-Language Literature. For her translation of Pierre Michon, she received a European translation award, the Europäischer Übersetzerpreis Offenburg. She was awarded the 2020 German Book Prize for ANNETTE, EIN HELDINNENEPOS which has sold more than 200,000 copies.