Soul House, Celebrating Mireille Gansel's Poetry: Mireille Gansel and Joan Seliger Sidney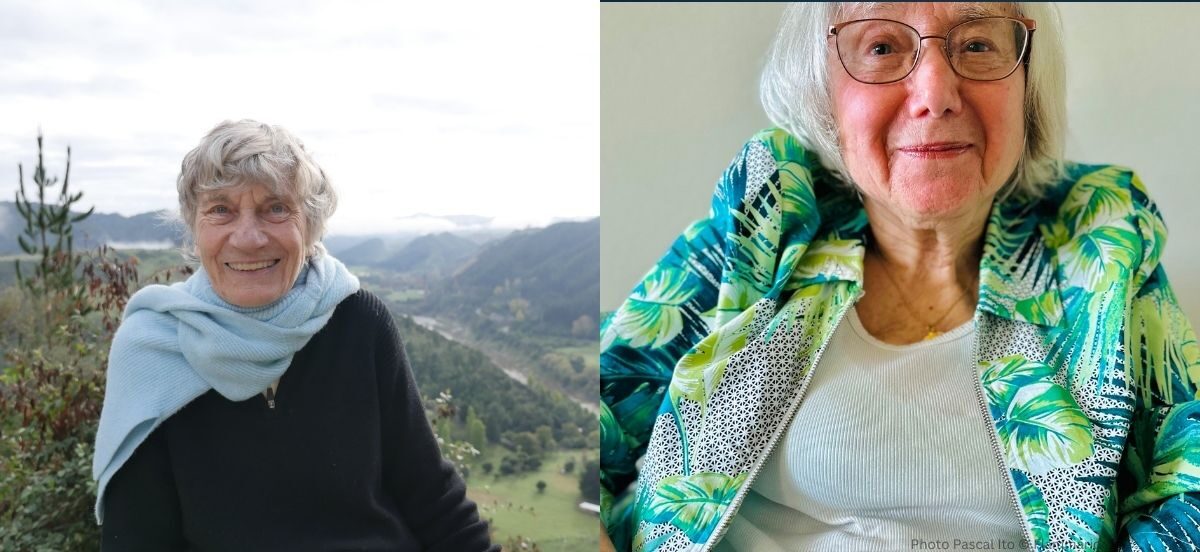 "Mireille Gansel's Soul House, in Joan Seliger Sidney's beautiful translation, is something to behold: a book of aftermaths, of ghost-breath in scraps of tales almost told, a post-script, a pact 'beyond words and borders,' it reads like a notation on silence that occurs after crisis. And, at the same time: it is remarkably lucid, reminding one of Darwish's intriguing claim that it is clarity, clarity, clarity, which is our final mystery. Here it is, that mystery: a nomadic house, "the time between two trains to become a little human," words almost escaping your fingers. A very beautiful, special book. " ILYA KAMINSKY
On Saturday, November 11, at 3pm, join Mireille Gansel and Joan Seliger Sidney for an afternoon of poetry readings and conversation, to celebrate the publication of Gansel's poetry collection Soul House, translated from the French by Joan Seliger Sidney and published by World Poetry.  In the first of her poetry books to appear in English, acclaimed French-Jewish poet, translator, and translation-theorist Mireille Gansel crisscrosses time and extends hospitality to exiled poets and peoples in her quest to recreate a lost literary and spiritual home.
The conversation will be English. This event is free with rsvp. Click here for tickets.
Mireille Gansel has won major awards for both her translations of German and Vietnamese poets, and for some of her seven books of poetry. Her lyrical memoir, Translation as Transhumance—published in an English translation by Ros Schwartz—has contributed significantly to the field of translation studies. She received the Veu Lliure 2021 Prize from the Catalan PEN. In 2018, Mireille became the Laureate of the Great Prize of Translation Etienne Dolet-Sorbonne Université. Other awards include the Khoury-Ghata poetry prize, the Gérald de Nerval translation prize, an English PEN Award, and a French Voices Award. Gansel's first book of poetry in English translation, Soul House (translated by Joan Seliger Sidney), will be published by World Poetry in November 2023.
Joan Seliger Sidney's books of poetry include Body of Diminishing Motion, Bereft and Blessed, and The Way The Past Comes Back. Her translations, poems, and essays have appeared or are forthcoming in many literary journals and anthologies, including The Common and Asymptote, and have been nominated for Pushcart Prizes. She is Writer-in-Residence at University of Connecticut's Center for Judaic Studies and has received several fellowships from the Connecticut Commission on the Arts, the Vermont Studio Center, and a Visiting Faculty Fellowship from Yale University. Her translation of Mireille Gansel's Soul House will be published by World Poetry in November 2023.