Serendipity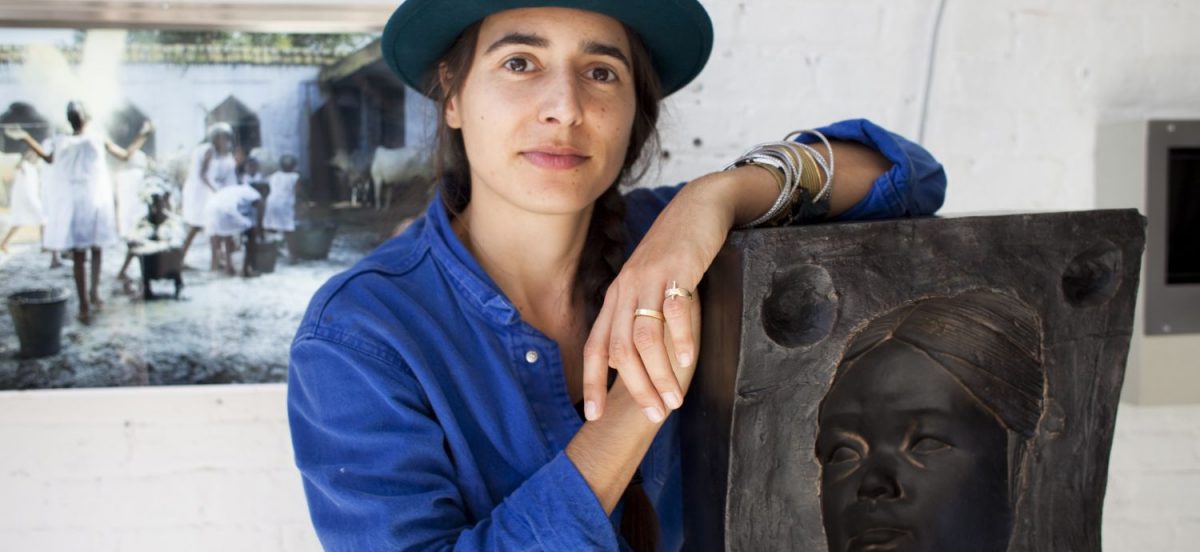 On the occasion of the publication of Serendipity, join artists Prune Nourry, Clifford Ross and  The New Yorker staff writer Raffi Khatchadourian, as they reflect on Nourry's ten years of artistic creation and her many influences.
The word 'serendipity' refers to the art of finding something that was not sought for at first, and such is the theme of this book, that was published in May 2017 in France. It traces back to ten years of rich and inspired artistic creation, fed by travels, observations, encounters, and research. From these adventures were born projects such as Bébés domestiques, Process, or the impressive triptych Holy Daughters-Holy River-Terracotta Daughters, which was exhibited in Paris, Shanghai, Mexico City, New York, and Zurich.
---
Born in 1985 in Paris, France, Prune Nourry is a multi-disciplinary artist based at the Invisible Dog Art Center, Brooklyn, NY. She draws her inspiration from the issues of human definition and human selection. With a degree in wood sculpture from Ecole Boulle in Paris, Nourry explores bioethics through sculpture as well as video, photography, and performance. Her work focuses on how artificial procreation leads us towards an artificial evolution of mankind and its consequences. Nourished by in-depth research and largely influenced by anthropology, she has created a triptych focusing on gender preference. This triptych started in India with the projects Holy Daughters (2009) and Holy River (2011). The third part, Terracotta Daughters, a life-size army Prune made in Xi'an, China, travelled the world in 2014 before being buried this year as a "contemporary archeological site".
Born in New York City, Ross earned a BA in Art and Art History from Yale University in 1974. Following an early career in painting and sculpture, Ross began his photographic work in 1994. A major milestone in his work is the Hurricane series, begun in 1996. The large-scale black and white images depict dramatic ocean waves shot by Ross during hurricanes while in the water and tethered to an assistant on land.
Ross is a contributing editor for BOMB magazine and serves as chair of the Helen Frankenthaler Foundation.
Ross's work has been exhibited widely in galleries and museums in the United States, as well as in Europe, Brazil and China and can be found in numerous public collections, including the Museum of Modern Art, the Metropolitan Museum of Art, the Solomon R. Guggenheim Museum in New York City, the J. Paul Getty Museum in Los Angeles, the Philadelphia Museum, and the Museum of Fine Arts in Houston. MASS MoCA presented Landscape: Seen & Imagined, a major mid-career retrospective in 2015. The exhibition Light | Waves opened at the Parrish Art Museum in the summer of 2017.
Raffi Khatchadourian became a staff writer at The New Yorker in 2008. His first piece for the magazine, a profile of Adam Gadahn, an American who joined Al Qaeda, was published the year before, under the title Azzam the American, and was nominated for a National Magazine Award in profile writing. Since then, he has written on a range of subjects, including environmental protection, the war in Iraq, WikiLeaks, and backgammon. In 2005, he was a journalism fellow at the International Reporting Project, based at Johns Hopkins University's School of Advanced International Studies, in Washington, D.C.