Seraphin & My Valley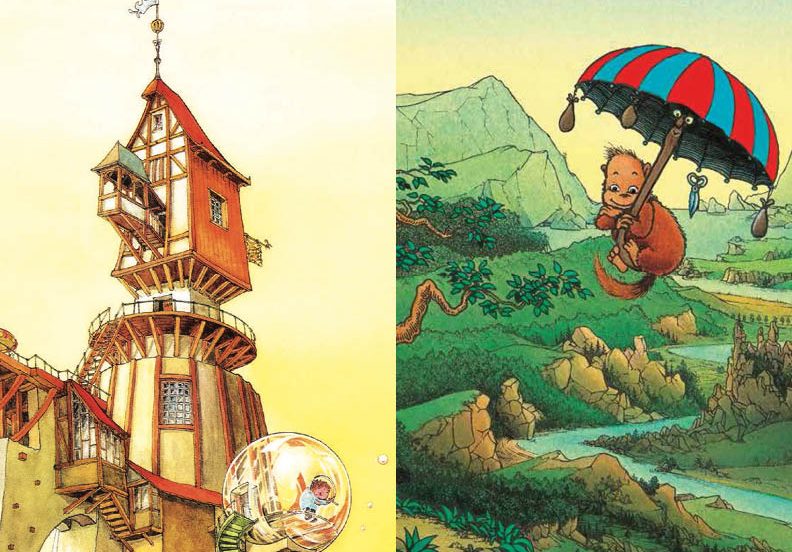 Join translators Alyson Waters and Donald Nicholson-Smith for a morning of fun and discovery around Claude Ponti's My Valley and Philippe Fix's Seraphin.
In Seraphin, a ticket seller in a metro station underground dreams of gardens full of birdsong, sunny avenues, and flowers. One day, he learns that he has inherited an old, dilapidated house: he and his friend Plume set about building the house of their dreams, and much more besides!
In My Valley, Ponti leads us on a journey through the enchanted world of the Twims (tiny, extremely lovable, monkey-like creatures), a universe where uprooted buildings soar through the sky, trees keep the secrets you whisper to them, magic seeds grow into huge ships, and singing stones make children's wishes come true.
In English. For kids ages 5 and up. Free. No RSVP necessary.
---
Philippe Fix is a French author and illustrator who has been publishing books for over fifty years. He is the creator of the iconic Chouchou. His stories have been published in more than fifteen languages.
Donald Nicholson–Smith was born in Manchester, England and is a longtime resident of New York City. His translations range from psychoanalysis and social criticism to crime fiction. 
Claude Ponti is one of France's most celebrated children's writers and illustrators. His works create captivating fictional universes through wordplay and illustrations of incredible detail and beauty.
Alyson Waters is a translator of modern and contemporary literary fiction, criticism, and theory, as well as art history. She currently teaches literary translation at New York and Columbia Universities.
Illustration © Philippe Fix and Claude Ponti