Revisiting French Classics: Emmanuel Bove's My Friends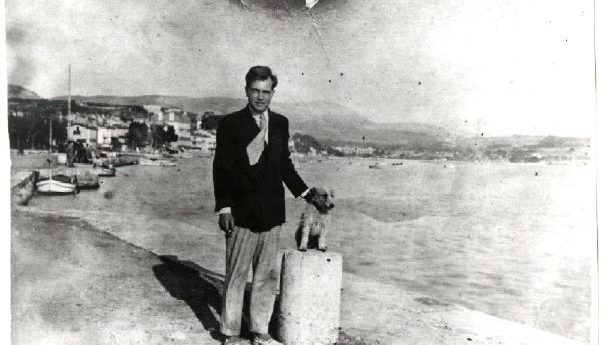 My Friends is Emmanuel Bove's first and most famous book. Its narrator, Victor Baton, is a classic little man, of no talent or distinction or importance and with no illusions that he has any of those things. All Victor wants is to be loved, all he wants is a friend, and as he strays through the streets of Paris in search of love or friendship or some fleeting connection, we laugh both at Victor's meekness and at his odd pride, but we feel with him, too.
With Victor, Bove has created a kind of everyman, an archetypal, indomitable knight of human fragility who invests the back streets of the city and the unsorted moments of daily life with a weird and unforgettable clarity.
On Wednesday, May 22 at 6:30pm, join Donald Breckenridge, Eugene Lim, Jonathon Sturgeon, and John Yau as they discuss Emmanuel Bove's masterpiece.
In English. Free and open to the public. No RSVP necessary.
Follow on Facebook.
---
Donald Breckenridge is the Fiction Editor of the Brooklyn Rail, Co-Founder and Co-Editor of InTranslation. He has written four novels, edited two fiction anthologies, and introduced the NYRB Classics edition of Henri Duchemin and His Shadows by Emmanuel Bove.
Eugene Lim is the author of the novels Fog & Car (Ellipsis Press, 2008), The Strangers (Black Square Editions, 2013) and Dear Cyborgs (FSG Originals, 2017). His writings have appeared in Granta, Dazed, Fence, Little Star, The Denver Quarterly, The Brooklyn Rail, Jacket2, Gigantic, Your Impossible Voice, The Coming Envelope, Everyday Genius, Vestiges and elsewhere. Pessimist of the intellect by night; by day, he's house librarian at the Charles Xavier School for the Greatly Responsibled. He runs Ellipsis Press, and lives in Jackson Heights, NY, with Joanna and Felix.
Jonathon Sturgeon is senior editor of The Baffler. He was previously deputy editor of artnet News, literary editor at Flavorwire, and senior editor at The American Reader. He has contributed essays on literature, visual art, cinema, and politics to the Guardian, Frieze, ArtNews, and The Paris Review, among other outlets.
John Yau, a poet, art critic, and curator, has published over 50 books of poetry, fiction, and art criticism. Yau has received many honors and awards for his work including a New York Foundation for the Arts Award, the Jerome Shestack Award, and the Lavan Award from the Academy of American Poets. He has received fellowships from the National Endowment for the Arts, the Ingram-Merrill Foundation, and the Guggenheim Foundation, and was named a Chevalier in the Order of Arts and Letters by France. Yau has taught at many institutions. Since 2004 he has been the Arts editor of The Brooklyn Rail.