Festival Albertine: The Mechanics of Democracy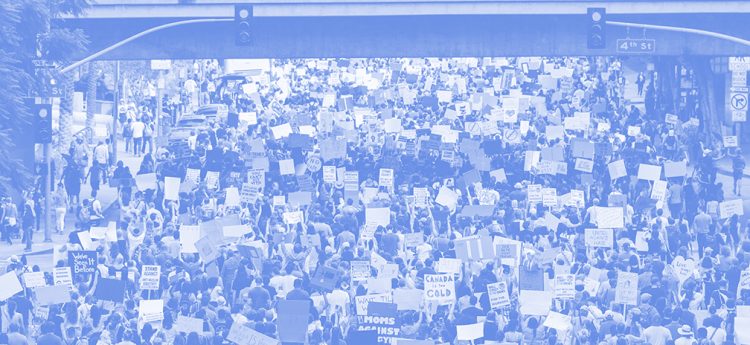 Friday, November 2, 2018
7:00 PM - 8:30 PM
This event is part of Festival Albertine 2018. All events are in English. Free with RSVP here. Seating is very limited. 
We often talk as though free and fair elections were the definition of democracy. This assumption begs to be demolished. Cynthia Fleury, Ingrid LaFleur, James Fishkin, and Andreas Kalyvas dare to imagine a better way of doing politics with informed and motivated citizens. Moderated by Masha Gessen.
RSVP at Eventbrite is required.
Watch this event live via Livestream on Nov. 2 at 7 pm (EST).

---
James S. Fishkin holds the Janet M. Peck Chair in International Communication at Stanford University where he is Professor of Communication, Professor of Political Science (by courtesy) and Director of the Center for Deliberative Democracy. He is the author of Democracy When the People Are Thinking (Oxford 2018), When the People Speak (Oxford 2009), Deliberation Day (Yale 2004 with Bruce Ackerman) and Democracy and Deliberation (Yale 1991). His work on deliberative democracy has stimulated more than 100 Deliberative Polls around the world. It has been used to help governments and policy makers make important decisions in many countries around the world.
Cynthia Fleury is a philosopher and psychoanalyst. Her research centers on tools that can be used to regenerate and regulate democracy, and considers the impact of information and communication technologies on stakeholders and decision-makers. Fleury has published Les pathologies de la démocratie,Imagination, imaginaire, imaginal, La Fin du courage : la reconquête d'une vertu démocratique, and Les Irremplaçables.
Masha Gessen, staff writer at The New Yorker and professor at Amherst College, has written nine books, including The Future Is History: How Totalitarianism Reclaimed Russia, which won the National Book Award for non-fiction in 2017; and The Man Without a Face: The Unlikely Rise of Vladimir Putin. Gessen's writings focus on themes such as Russian and American politics, dictatorships, autocracy, and L.G.B.T. rights. Gessen is also a science journalist, writing about AIDS, medical genetics, and mathematics. Recipient of a Guggenheim Fellowship, an Andrew Carnegie Fellowship, a Nieman Fellowship, and the Overseas Press Club Award for Best Commentary, Gessen spent more than twenty years as a journalist and editor in Moscow, and has been living in New York since 2013.
Ingrid LaFleur is an artist, activist, and Afrofuturist with a mission to ensure equal distribution of the future, while exploring the frontiers of social justice through new technologies, economies and modes of government. As a recent Detroit Mayoral candidate and founder and director of AFROTOPIA, LaFleur implements strategies to empower Black bodies and oppressed communities through frameworks such as blockchain, cryptocurrency, and universal basic income. She has led conversations and workshops at Centre Pompidou (Paris), TEDxBrooklyn, TEDxDetroit, Ideas City, New Museum (New York), AfroTech Conference, Harvard University and Oxford University, among others.
---
This event is part of Festival Albertine, an annual, five-day event hosted by Albertine Books, the bookshop and cultural center operated by the Cultural Services of the French Embassy in the US. Inaugurated in 2014, Festival Albertine has become a vital summit for discourse between leading French-speaking and American thinkers. Previous curators include Ta-Nehisi Coates, Gloria Steinem and others.
Festival Albertine is presented in partnership with The Recanati-Kaplan Foundation, Susannah Hunnewell, Van Cleef & Arpels, Air France, Institut français, Onassis Foundation USA, Carnegie Corporation of New York, and Emily and James Hamilton. Generous support is provided by Champagne Pommery and Intercontinental New York Barclay. Media Partner: The New York Review of Books.
Friday, November 2, 2018
7:00 PM - 8:30 PM
This event is part of Festival Albertine 2018. All events are in English. Free with RSVP here. Seating is very limited.