Helen Frankenthaler: Saluting France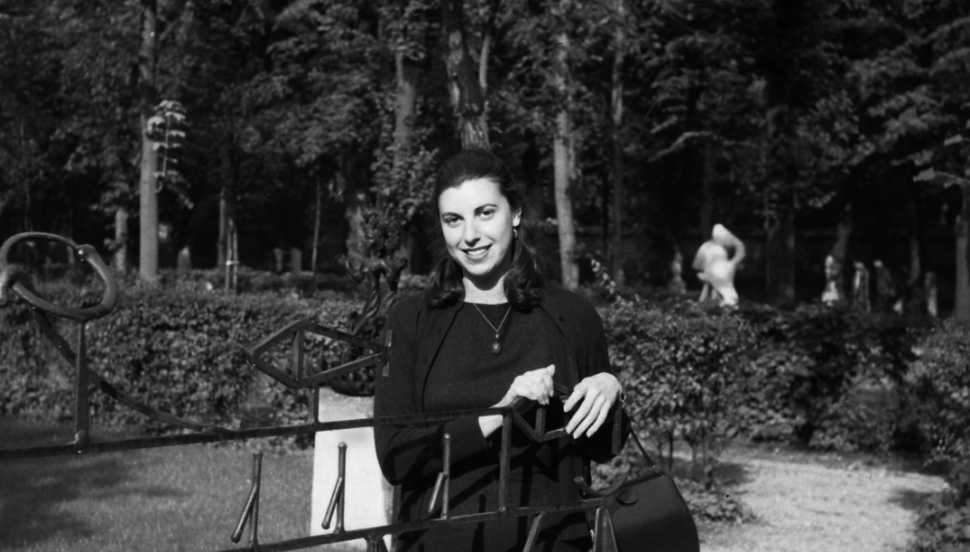 Join us for a discussion about Helen Frankenthaler's work and its connection to French art and culture. Participants will include John Elderfield (Chief-Curator Emeritus of Painting and Sculpture at The Museum of Modern Art; Distinguished Curator and Lecturer at the Princeton University Art Museum; and Consultant for Special Projects at Gagosian Gallery), Douglas Dreishpoon (Director of the Helen Frankenthaler Catalogue Raisonné and Chief Curator Emeritus at the Albright-Knox Art Gallery), and artist Pat Steir.
---
As an undergraduate studying art at Bennington College, Helen Frankenthaler (1928-2011) learned about Parisian Cubism from her teacher and mentor Paul Feeley, who instilled an abiding respect for the history of art. The summer leading up to Frankenthaler's senior year in 1948, the 19-year-old made her first pilgrimage to the City of Light with a close friend, Gaby Rodgers. From that point on France became a favored destination during summer sojourns in Europe. Sometimes Paris was the primary destination; other times, locations outside of the city drew her attention. As the painter's career ascended, Paris became an important venue for exhibiting new work, beginning with two solo exhibitions, in 1961 and 1963, at Galerie Lawrence. Over the course of six decades, she would return to revered masters like Edouard Manet, Henri Matisse, and Marie Laurencin, whose formal innovations expanded her own notions of what abstract painting could be.
Frankenthaler has long been recognized as one of the great American artists of the twentieth century. She was eminent among the second generation of postwar American abstract painters and is widely credited for playing a pivotal role in the transition from Abstract Expressionism to Color Field painting. Through her invention of the soak-stain technique, she expanded the possibilities of abstract painting, while at times referencing figuration and landscape in unique ways. She produced a body of work whose profound impact on contemporary art continues to grow.
Frankenthaler's distinguished and prolific career has been the subject of numerous monographic museum exhibitions. Her work continues to be featured regularly in solo and group exhibitions, with recent examples including Painted on 21st Street: Helen Frankenthaler from 1950 to 1959 (Gagosian Gallery, NY, 2013), Making Painting: Helen Frankenthaler and JMW Turner (Turner Contemporary, Margate, UK, 2014), Giving Up One's Mark: Helen Frankenthaler in the 1960s and 1970s (Albright-Knox Art Gallery, Buffalo, NY, 2014-2015); Pretty Raw: After and Around Helen Frankenthaler (Rose Art Museum at Brandeis University, 2015); As in Nature: Helen Frankenthaler Paintings and No Rules: Helen Frankenthaler Woodcuts (The Clark Art Institute, Williamstown, MA, both summer 2017), and Helen Frankenthaler: After Abstract Expressionism, 1959-1962 (Gagosian Gallery, Paris, summer 2017). Important works by the artist may be found in major museums worldwide.
For additional information about Helen Frankenthaler or the Helen Frankenthaler Foundation, visit www.frankenthalerfoundation.org.