Rediscovering Audre Lorde's Poetry with Oceana James, Fania Noël, and Maboula Soumahoro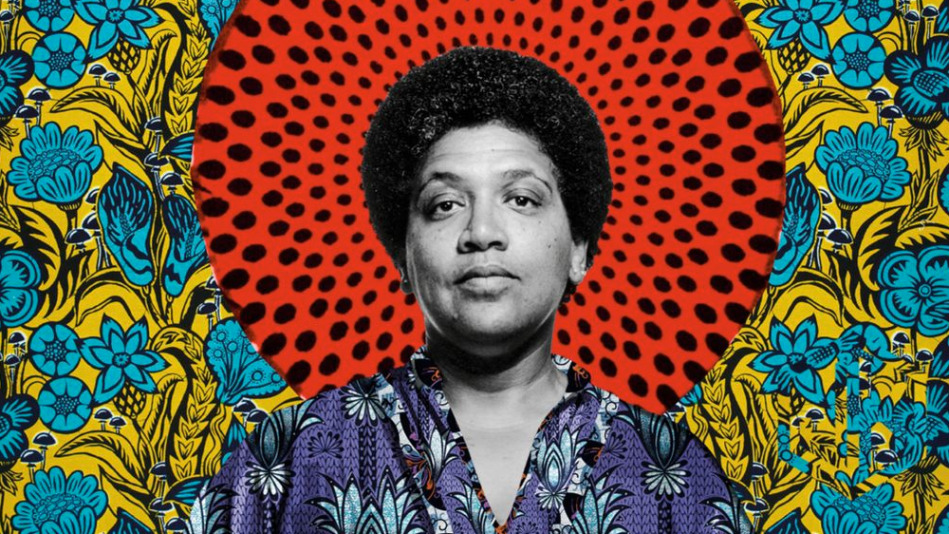 A self-described "black, lesbian, mother, warrior, poet," Audre Lorde (1934-1992) dedicated both her life and her creative talent to confronting and addressing injustices of racism, sexism, classism, and homophobia. Concerned with modern society's tendency to categorize groups of people, Lorde fought the marginalization of such categories as "lesbian" and "black woman." She was central to many liberation movements and activist circles, including second-wave feminism, civil rights and Black cultural movements, and struggles for LGBTQ equality. In particular, Lorde's poetry is known for the power of its call for social and racial justice, as well as its depictions of queer experience and sexuality.
On Monday, June 5 at 6pm, join French scholars Fania Noël and Maboula Soumahoro as they discuss the revolutionary poetic work of Audre Lorde on the occasion of the publication in France of Contrechant, a collection of Lorde's poems translated by Collectif Cételle, postfaced by Maboula Soumahoro, and illustrated by Maya Mihindou, éditions Les Prouesses. The evening will feature readings by theater artist Oceana James.
Activist, prophetic, flamboyant, sensual — to read Audre Lorde's poetry is to feel like you've been shot in the heart. Her poems, all at once raging, joyful, bitter and erotic, can be read as a journey. A journey through the life of a woman, black, mother, lover, feminist, lesbian. A journey through a given time and its struggles that echoes ours. A journey through a poetic work that aims to sharpen the shape of its words and ideas.
The conversation will be conducted in English. This event is free with RSVP. Click here for ticket.
Click here to purchase that book with us.
Maboula Soumahoro is an associate professor at the University of Tours and president of the Black History Month Association, dedicated to celebrating Black history and cultures. She first taught at Bennington College for the MATSL program in 2003, and has since taught at Barnard College, the Bard Prison Initiative, and Columbia University where she was also invited as a Visiting Scholar (2002-2003) and International Visiting Professor (Mellon Arts Project, Fall 2022).
A well published specialist in the field of Africana Studies, she has conducted research, and taught in several universities and prisons in the United States and France and was most recently the inaugural Villa Albertine Resident in Atlanta. She is the author of Le Triangle et l'Hexagone, réflexions sur une identité noire (La Découverte, 2021), translated in English by Dr. Kaiama L. Glover as Black Is the Journey, Africana the Name (Polity, 2021). This book received the FetKann! Maryse Condé literary prize in 2020.
Based in France, Soumahoro served as an appointed member of the National Committee for the Memory and History of Slavery from 2013 to 2016. She was a visiting faculty member at Bennington for the 2016-2017 academic year and returns for 2022-2023.
Fania Noël is an Afrofeminist organizer, researcher, and writer. She is completing a Ph.D. in sociology at The New School for Social Research (NY) and is a Mellon and AAUW fellow. Her research areas are Global Black Studies, Black Feminist theories, political sociology, and cultural Studies.Her second book, Et Maintenant le pouvoir. Un horizon politique afroféministe (Editions Cambourakis) was published in 2022.
In 2015 she co-founded the Paris-based political journal Intersectionality Revue AssiégéEs (Besieged), and in 2021 created for the Haitian feminist organization Nègès Mawon the feminist anthology revue Alaso, serving as publication director.
After 5 years as a member of the MWASI – Collectif Afroféministe in charge of the political ideology and training, she joined in 2021 Black Feminist Future's Board of Directors for one year.
Her writing on Blackness, feminism, political movement, and science fiction has appeared in a number of publications, including Manifesto XXI, Politis, Fumnanbulist, and ASAP Journal. As a scholar of bell hooks and Octavia Butler, she wrote the foreword and afterword of their book translation in French.
In 2019 she published a book-length essay entitled Afro-Communautaire. Appartenir à nous-mêmes (Edition Syllepse) .
Oceana James Oceana James is a St. Croix-born interdisciplinary artist. Her work is an examination/a re-telling/ a re-imagining of her Caribbean indigeneity. In her work James deconstructs the idea of language as one's sole means of communication and experiments with the use of time, space, non-linear storytelling and movement to do this. Her research is centered on epigenetics, trees, (the biology and mythology), the crossroads of science, spirituality, agriculture; and the use of the body to embody exorcize inherited traumas.
Oceana has successfully shown her one-woman experimental piece, For Gowie: The Deceitful Fellow, in Germany, Denmark, NYC and St. Croix, USVI. She has presented her paper Weaving Jumbie Time: Translocational Storytelling and Praxis at the Royal Danish Art Academy of Fine Arts' Archives that Matter conference/residency. She has most recently been featured in Gibney: Agnes Varis Performing Arts Center's: Living Gallery (curated by Eva Yaa Asaantewa)–showing her work-in-progress: Min(d)ing My Business which will be debuted at Vanderbilt University through Maria Magdelena Campos-Pons' Engine for Art, Democracy and Justice.