Reading Patrick Modiano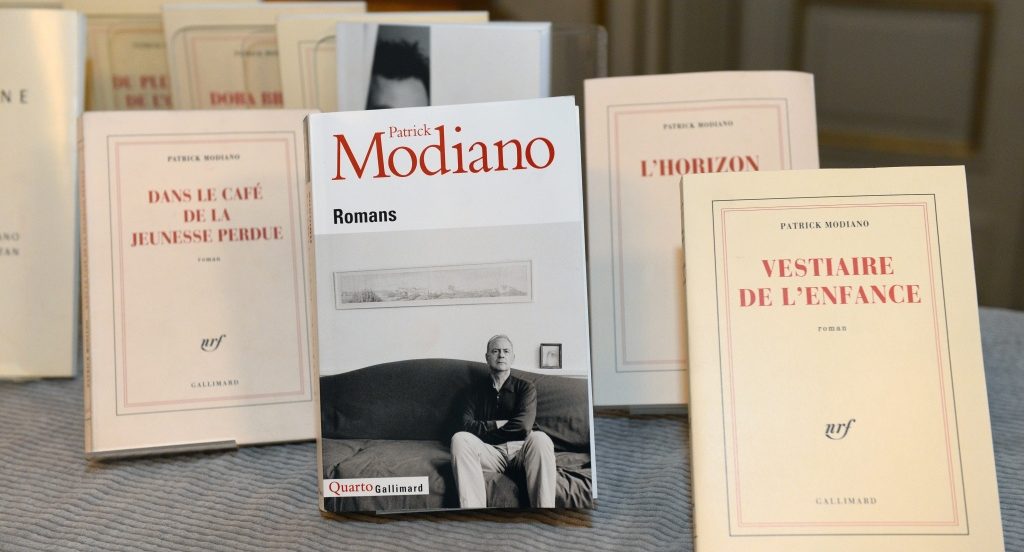 As Mark Polizotti wrote in the Yale Press log:
"At first blush, the qualities suggested by Patrick Modiano's fictions do not shout "Nobel." Unlike Sartre (the laureate malgre lui), with his grand philosophical pronouncements, or France's previous honoree, J. M. G. Le Clezio, Modiano tends to keep to himself, in narratives that are often barely 100 pages long and that rarely seem to rise above a murmur. () The novelist Harry Mathews has identified the particular qualities of Modiano's writings as "intimacy, precision, and a ruthless avoidance of reassuring conclusions." The best of these writings combine fiction, nonfiction, and memoir, bringing into play elements of political and personal history in a fluid, seamless whole. What keeps them all together, what keeps them moving (in both senses of the word), is the beauty of his phrasing and the clarity of vision that informs it, along with a truly human curiosity and inclusiveness. And alongside this, an abiding love of Paris, a resurrection of its obscure byways and lost neighborhoods, that make his novels an armchair explorer's grimoire."
Join us as we explore the work of Nobel Laureate Patrick Modiano with Mark Polizzotti, Sam Sacks, and Sal Robinson.
Co-presented by the Bridge and the PEN Translation Committee, PEN American Center.  In English. Free and open to the public. No RSVP necessary. 
WATCH THIS EVENT ONLINE TUESDAY, FEBRUARY 17 AT 7PM EST.
---
Mark Polizzotti is the author of eight books, including the collaborative novel S. (1991),Lautréamont Nomad (1994), Revolution of the Mind: The Life of André Breton (Farrar, Straus & Giroux, 1995; revised ed., 2009), Luis Buñuel's Los Olvidados (British Film Institute, 2006), and Bob Dylan: Highway 61 Revisited (Bloomsbury, 2006). His essays and reviews have appeared in ARTnews, Bookforum, The Nation, The New Republic, Parnassus, Partisan Review, The Wall Street Journal, and elsewhere. The translator of over forty books from the French, including works by Gustave Flaubert, Patrick Modiano, Marguerite Duras, André Breton, Raymond Roussel, and Jean Echenoz, he directs the publications program at The Metropolitan Museum of Art in New York. His translation of three novellas by Modiano was published under the title Suspended Sentences by the Margellos World Republic of Letters series, Yale University Press, in November 2014.
Sam Sacks writes the Wall Street Journal's weekly Fiction Chronicle. He is also a founding editor of the online arts and literature journal Open Letters Monthly. His criticism has appeared in the London Review of Books, Commentary, Prospect, the New Yorker's book blog Page-Turner, the Barnes & Noble Review, and elsewhere. He lives in New York City.
Sal Robinson is a former editor of international literature at Houghton Mifflin Harcourt and Melville House, and co-founder of The Bridge Series.
An Introduction to Patrick Modiano EN
An Introduction to Patrick Modiano EN
An Introduction to Patrick Modiano EN
An Introduction to Patrick Modiano EN
An Introduction to Patrick Modiano EN
An Introduction to Patrick Modiano EN