Reading Alexandre Jollien's 'In Praise of Weakness'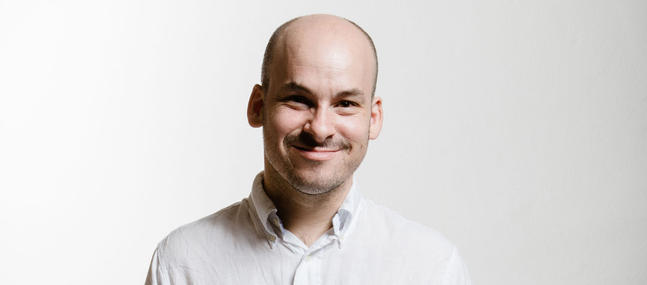 Join award-winning philosophers, author, translator, and literary critic Michael Eskin as he presents In Praise of Weakness by French philosopher Alexandre Jollien just out in the US with Upper West Side Philosophers Inc. Jollien is the first and only major thinker and spiritual teacher in the history of philosophy to have been born with cerebral palsy.
In Praise of Weakness tells the story of how Jollien grew up in a home for the severely disabled and was destined to roll cigars; and how the discovery of philosophy changed which changed his life forever, helping him to confront his fate, endow it with meaning, and turn his disability into a source of strength and creative energy.
Against all odds, Jollien fought his way out of the home and into high school and university, where as an undergraduate he wrote In Praise of Weakness, at the age of twenty-two. Imbued with human warmth and wisdom, this modern Socratic dialogue is a poignant testament to the inestimable value of friendship, the power of imagination, and the will to overcome. A book that inspires and gives courage.
In English. Free and open to the public. No RSVP necessary.
---
Michael Eskin is an award-winning philosophers, author, translator, and literary critic. He has taught at Rutgers, Cambridge, and Columbia Universities, and is the cofounder and publisher of Upper West Side Philosophers, Inc. His work has appeared in The New Yorker, TLS, and World Literature Today, among other venues, and his books include: Ethics and Dialogue in the Works of Levinas, Bakhtin, Mandel'shtam, and Celan; Poetic Affairs: Celan, Grünbein, Brodsky; The DNA of Prejudice; and The Wisdom of Parenthood. He lives in New York City and lectures regularly across the United States and Europe.