Race, Equity, and Otherness in Ballet and Society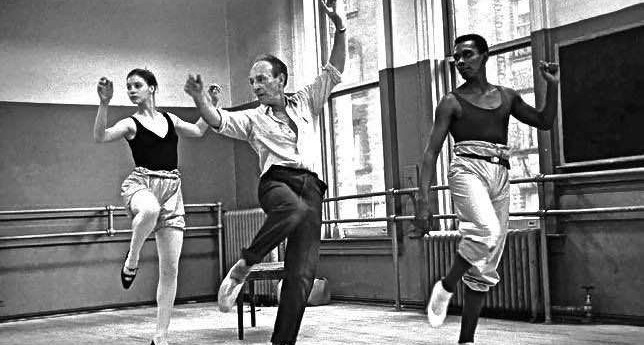 Recently, ballet companies have been denounced for uncritically perpetuating traditions at odds with contemporary society and notions of racial diversity, equality, and social justice. In France, Benjamin Millepied is actively trying to push back against racial stereotyping in the ballet; meanwhile, in the United States, the recent rise of Misty Copeland as the first black female principal dancer at American Ballet Theatre has thrust this decades-old debate into the spotlight. However, in both societies, ballet traditions run deep and those who may have the most to gain from reevaluating ballet's traditions and labels minorities and dancers of color are some of its staunchest supporters. Virginia Johnson, Benjamin Millepied, and historian Jennifer Homans discuss race, equity, and otherness in ballet, against a larger backdrop of identity politics in American and French society today.
Co-presented by the Center for Ballet and the Arts at New York University.
Made possible by support from Michele and Timothy Barakett and Cheryl and Blair Effron.
Watch this event live via Livestream on Nov. 6 at 5:30pm (EST).
---
Benjamin Millepied is a world renowned choreographer, dancer, and rising filmmaker. His ballets are in the repertory of major dance companies including the Paris Opera Ballet, which he Directed from November 2014 to February 2016. Benjamin choreographed and starred in the award winning film Black Swan. He co-founded ARTFORM and founded the L.A. Dance Project.
Jennifer Homans is the author of Apollo's Angels: A History of Ballet and is currently writing a book on the life and work of George Balanchine. She founded and directs the Center for Ballet and the Arts at NYU, where she is also a Scholar-in-Residence. Homans holds a Ph.D. in Modern European History and was a professional dancer.
Virginia Johnson, Dance Theatre of Harlem Artistic Director, was a founding member and principal dancer with the company for over twenty years. A second career in journalism provided the opportunity for her to create and serve as editor-in-chief of Pointe magazine from 2000-2009. She returned to Dance Theatre of Harlem as artistic director in 2010.
This event is part of Festival Albertine 2016. All events are free and open to the public. Seating is limited and available on a first come, first served basis.
Festival Albertine is made possible with major support from The Recanati-Kaplan Foundation, the Ford Foundation, Susannah Hunnewell, Air France, Van Cleef & Arpels, Institut français, and the Center for Ballet and the Arts at New York University. Generous support is provided by Champagne Pommery and The Carlyle.
Festival Albertine Media Partner