Proust in One Hour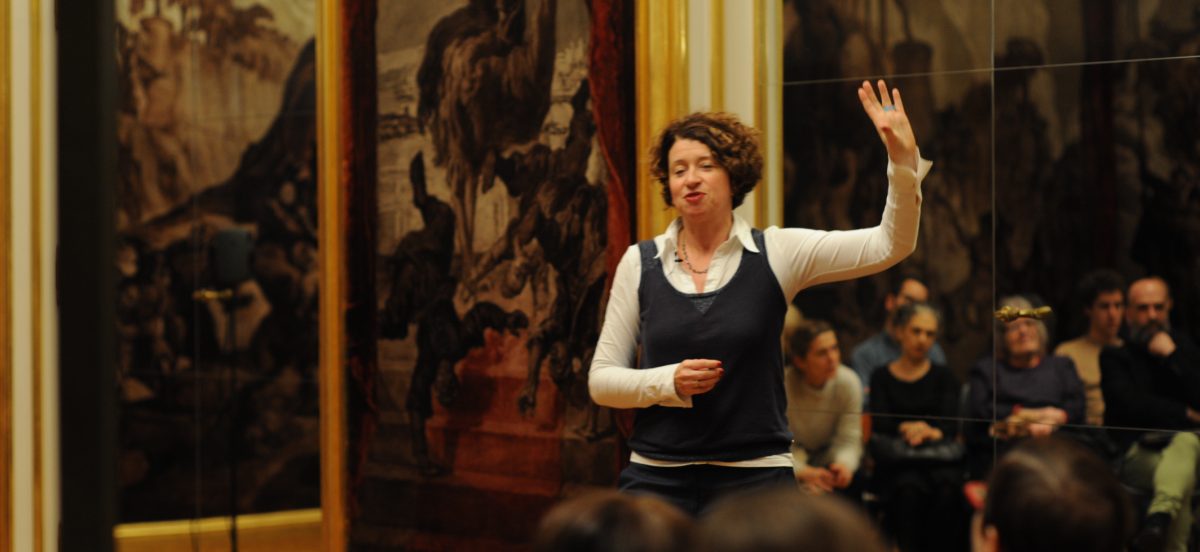 In this performance Véronique Aubuy summarizes In Search of Lost Time in sixty minutes, in her own words, and shows how this story from the early 20th century still resonates today. Her intimate and personal interpretation of Proust's masterpiece reveals how this work radiates in her life. In Véronique Aubuy's words, each performance is "another opportunity to explore different parts of The Search, while proceeding at random, inspired and guided by my aleatory and fickle memory."
In French. Free and open to the public. No RSVP necessary.
---
Véronique Aubuy is the creator of documentary films as well as fiction, performance pieces, art films, web creations, and photographs. Her  films are strongly influenced by litterature and music. Since October 1993, she has filmed people from everywhere in the world, in various locations, as they each read two pages of In Search of Lost Time. Her project, Proust Lu,  is today 116 hours long and includes more than 1100 readers. It should be completed by 2050 and has been shown in art galeries and museums.
Véronique Aubuy's first movie, Je suis Annemarie Schwarzenbach, was presented in Berlin Panorama 2015, and was released in Paris from April to September 2015. It will be presented at Bard College, Annandale, on February 2, 2016. Aubuy has also directed short films (The Silence of Summer, selected at Cannes Festival 1993, Un certain regard), as well as numerous documentary films such as I Am Not an Angry Man, a portrait of the playwright Edward Bond (2002), and Bernadette Lafont, une sacrée Bonne Femme, a portrait of the french actress (2013).
 Her fisrt book, À la lecture, on  the influences of Proust in our lives today, was co-written with Mathieu Riboulet, and published in September 2014 by Grasset.