Proust as Therapy: A Conversation with Catherine Cusset & Hilary Reyl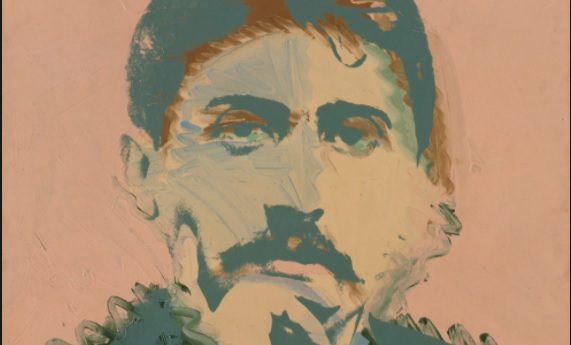 ***PLEASE NOTE THAT DUE TO INCLEMENT WEATHER, THIS CONVERSATION IS RE-SCHEDULED TO MONDAY, JUNE 4 AT 7PM.***
"The seductive power of a novel such as The Search lies in its personal invitation to each of us to read Marcel's Life as if we, and not Marcel, were its true subjects." (André Aciman, The Proust Project).
Join Catherine Cusset and Hilary Reyl for a discussion of Proust and empathy in their respective novels, L'autre qu'on adorait and Kids Like Us.
Thomas, the hero of L'autre qu'on adorait, is a young French scholar who writes a dissertation on Proust at Columbia University and knows In Search of Lost Time by heart. He uses Proust to protect himself from the mediocrity of life. Diagnosed bipolar at the age of 38, Thomas ends up killing himself at 39 — the age at which Proust started writing his masterpiece.
In Kids Like Us, Martin, whose French father introduced him to Proust as a sort of therapy to help him understand a confusing world, has adopted it quite literally. Like Swann comparing places and friends to works of art, Martin compares his own life, and specifically his first love, to Proust's text. "You might say I walk around in a prison. But at least it's a prison that moves, not some cage stuck in one spot. I'm surrounded by Search the way most people are surrounded by their own souls."
These two novels are extremely different, yet they both use Proust to the same end: challenge our notion of "normalcy".
---
Hilary Reyl is an American novelist living in NYC. Her first novel, Lessons in French, was published by Simon and Shuster in 2011. Kids Like Us, published by Farrar, Strauss and Giroux in 2018, is her first young adult novel. 
Catherine Cusset is a French novelist living in NYC and the author of thirteen bestselling, award-winning novels published by Gallimard and translated into sixteen languages. L'autre qu'on adorait was a finalist for the Goncourt in 2016 and the paperback was chosen as the book of the summer 2018 by the literary bloggers in France. The Story of Jane was published by Simon and Schuster in 2001. Her most recent novel, Life of David Hockney, is forthcoming with Other Press.