Pen Festival & Words Without Borders present: Voices of The Silenced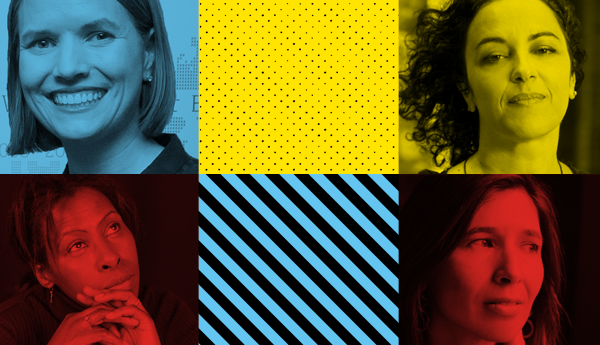 Assault often fades into painful silence—but a group of pioneering authors have placed survivors at the center of their own narratives. Idra Novey's Those Who Knew examines a popular politician's sexual misdeeds and the alarming quiet surrounding those brutal acts. Scholastique Mukasonga's works of memoir and fiction address the genocide that ravaged her family and countless others across her native Rwanda. And Brazilian philosopher, artist, and writer Marcia Tiburi's latest novel tells of a woman's endurance against both torturous and symbolic violence in dystopian São Paulo.
Karen M. Phillips, Executive Director of Words Without Borders, moderates a discussion with these authors about how their transcendent stories of violence and resilience give voice to the silenced, create space for remembrance and encourage both reckoning and resistance.
Free with RSVP. Please RSVP here.
Hosted by Albertine Books and presented with Words Without Borders and with the support of the Cultural Services of the French Embassy.
---
Scholastique Mukasonga is a Rwandan author. Her family was displaced within Rwanda during her childhood, and she was later forced to flee to Burundi and then to France, where she settled in 1992. She lost 27 members of her family in the Rwandan genocide. Mukasonga wrote two acclaimed memoirs about her family's experiences, Cockroaches (Archipelago, trans. by Jordan Stump) and The Barefoot Woman (Archipelago, trans. by Jordan Stump), as well as the novel Our Lady of the Nile (Archipelago, trans. by Melanie Mauthner), which received the Prix Renaudot.
Idra Novey is the author most recently of the novel Those Who Knew, a Best Book of 2018 with NPR, Esquire, BBC, Kirkus Review, and a New York Times Editors' Choice. Her first novel Ways to Disappear received the 2017 Sami Rohr Prize, the 2016 Brooklyn Eagles Prize, and was a finalist for the L.A. Times Book Prize for First Fiction. She currently teaches fiction at Princeton University and has translated several books from Spanish and Portuguese, including Clarice Lispector's The Passion According to G.H.
Karen M. Phillips serves as executive director at Words Without Borders where she is focused on expanding access to international literature. Prior to joining WWB, Karen worked at the Americas Society, the Committee to Protect Journalists, and as a consultant to cultural organizations in Uganda, Argentina, and Germany.
Marcia Tiburi is a Brazilian writer and philosopher. She holds a Bachelor's degree in visual arts, advanced degrees in philosophy, and has taught at universities across Brazil. She has published several books including How to Talk to Fascists, Political Farce, Feminism for All, and My Entire Body Underfoot, and is currently working on her next novel at City of Asylum/Pittsburgh.