Pedro Winter [Busy P]: Stéréokids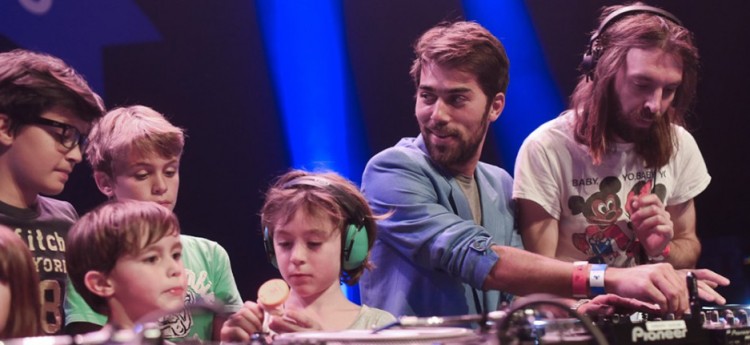 French DJ Pedro Winter (Busy P)—best known for his collaboration with Daft Punk and his record label Ed Banger—brings a mini-version of his popular French "grown up music festival for kids" to New York. A dance party for children and parents alike, StéréoKids features a live DJ experience led by Winter, along with surprise guests.
Dance Party • Ages 3 & up. Free with rsvp here.
---
Pedro Winter is a French DJ and event producer, a major figure in the French Touch movement within house music, and was the manager of Daft Punk before creating his storied record label, Ed Banger. He has produced artists such as Justice, Breakbot, Sebastian, and others, and releases his own music under the name Busy P. Along with his collaborators Leslie David and Antoine Lampérière, he created the music festival for kids Stéréokids.