Paris Underworld: A True Belle Époque Story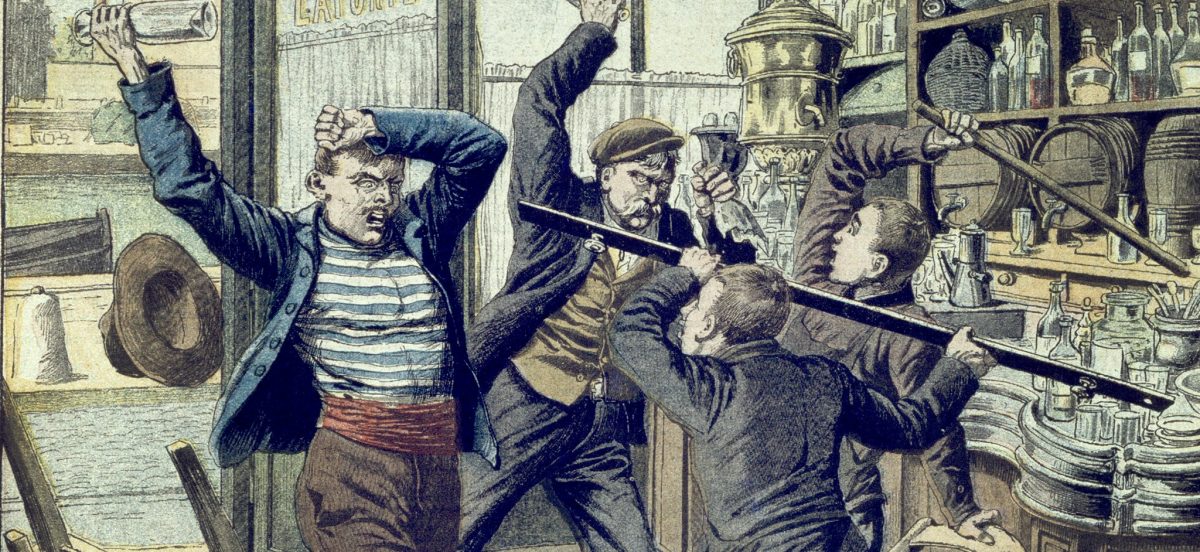 The Brooklyn Rail and Albertine Books team up and explore the underworld in an evening celebrating the newly released Vice, Crime, and Poverty by Dominique Kalifa and Eugene Sue's Les Mystères de Paris new serialized translation.
Beggars, outcasts, urchins, waifs, prostitutes, criminals, convicts, madmen, fallen women, lunatics, degenerates—part reality, part fantasy, these are the grotesque faces that populate the underworld, the dark inverse of our everyday world. Lurking in the mirror that we hold up to our society, they are our counterparts, repelling us yet offering the tantalizing promise of escape. The sordid lower depths reflects our fears and anxieties—as well as our desires.
In Vice, Crime, and Poverty (Columbia University Press) Dominique Kalifa examines how the myth of the lower depths, from the Parisian demimonde to Victorian squalor, from the slums of New York to the sewers of Buenos Aires, came into being in nineteenth-century Europe, in a world turned upside-down by industrialization, democratization, and mass culture.
Eugene Sue's Les Mystères de Paris appeared as a serial novel, or feuilleton, in the conservative newspaper Le Journal des Débats. It provided its readers with an examination of working-class and criminal Paris that no novel had until then portrayed. Unlike his contemporaries, Sue abandoned the drawing rooms of the beau monde for the dive bars and cabarets of central Paris. Sue's portraits of prostitutes, criminals, and villains of all stripes, caused a scandal upon its release.
Follow on Facebook.
---
Dominique Kalifa is professor of history at the Unitersity of Paris 1 Panthéon-Sorbonne, where he is the director of the Center for Nineteenth-Century History. His many books include Les bas fonds (Fayard) translated as Vice, Crime, and Poverty (Columbia University Press), and La véritable histoire de la "Belle Époque" (2017).
Robert Bononno is freelance translator credited with the translation of more than a dozen books. These include René Crevel's My Body and I–a 2005 finalist for the French-American Foundation Prize–Hervé Guibert's Ghost Image, and Isabelle Stengers's Cosmopolitics. He recently started to serialize Eugene Sue's The Mysteries of Paris for the Brooklyn Rail.
Donald Breckenridge is the Fiction Editor of the Brooklyn Rail, Co-Founder and Co-Editor of InTranslation. He has written four novels, edited two fiction anthologies, and introduced the NYRB Classics edition of Henri Duchemin and His Shadows by Emmanuel Bove.