Paris Fashion Flair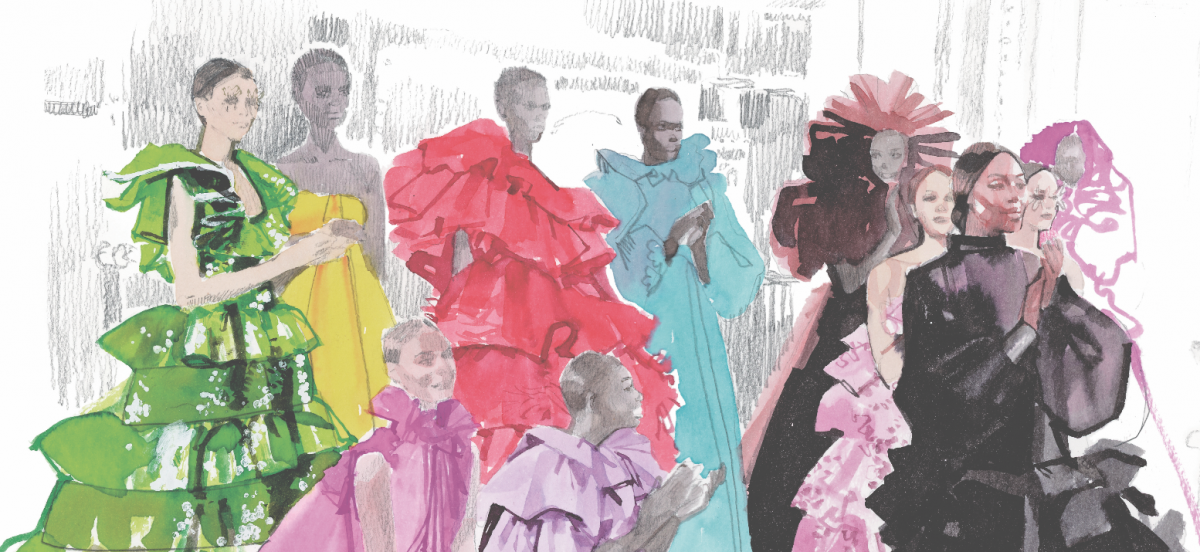 Join us for a conversation with illustrator Marc-Antoine Coulon on his new book, Paris Fashion Flair (Flammarion), in which he captures Paris fashion on and off the runway with a masterful hand and a richly sophisticated celebration of color.
Coulon, who creates illustrations for luxury clients such as Dior, Cartier, Jean Paul Gaultier, and Givenchy, has a distinctive style inspired by the great masters René Gruau and Erté. His work is timeless and iconic, with a decidedly contemporary edge that is at once elegant, sexy, vibrant, and witty.
---
Marc-Antoine Coulon is a fashion illustrator. His work regularly appears in magazines such as Vogue, Town & Country, Vanity Fair, Madame Figaro, and Elle. He illustrated the Vogue Paris coloring book in 2018. An exhibition of his work, Unapologetic Lines, was held from September 2018 to February 2019 at the SCAD FASH Museum of Fashion + Film in Atlanta.