On Michel Leiris and The Ribbon at Olympia's Throat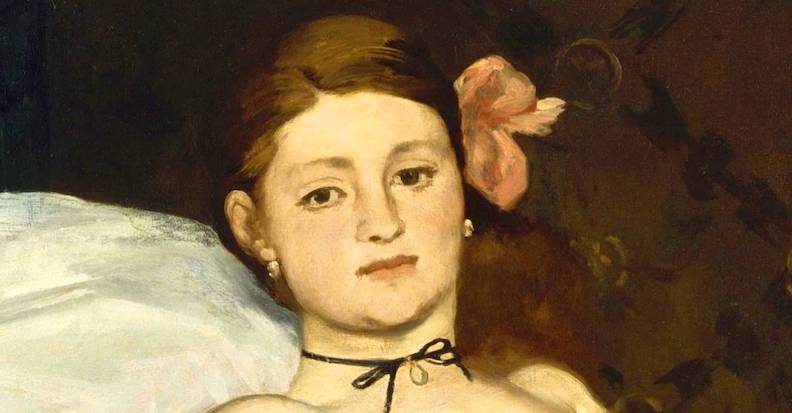 Join Bruce Hainley, Wayne Koestenbaum and Christine Pichini for a conversation on Michel Leiris's The Ribbon at Olympia's Throat published by Semiotext[e], and translated from the French by  Pichini.
Written in 1981, toward the end of Leiris's life, The Ribbon at Olympia's Throat serves as a coda to his autobiographical masterwork, The Rules of the Game, taking the form of both shorter fragments (poems, memory scraps, notes) that are as formally disarming as the fetishistic experiences they describe, and longer essays, more exhaustive critical meditations on writing, apprehension, and the nature of the modern. Rooted in remembrance, devoted to the kaleidoscopic intricacies of wordplay, Leiris draws from his own aesthetic experiences as writer and spectator to explore the fetish that "exposes and disarms the sinister passage of time," conferring "an undeniable realness upon the whole by essentially causing it to crystallize in a reality it would never have possessed if that sturdy fragment hadn't acted as bait."
"A necessary and enlightening sequel to Leiris's earlier extended explorations of his mind and heart, of writing, life, and art, The Ribbon at Olympia's Throat allows us to continue in his stimulating company as he poses questions in all frankness and humility that are as fresh and personal, even politically timely, today as when he wrote them. This long overdue, fine translation by Christine Pichini recreates with grace and ease Leiris's often labyrinthine sentences—no less complex than the thoughts they express. A pleasure to read."
— Lydia Davis, author of  Can't and Won't  and translator of Leiris's Rules of the Game, Volumes 1–3
In English. Free and open to the public. No RSVP necessary.
---
Bruce Hainley is the author of Under the Sign of [sic] and the editor of Gary Indiana's Vile Days: The Village Voice Art Columns 1985-1988, both published by Semiotext[e].
Wayne Koestenbaum—poet, critic, artist, performer—has published nineteen books, including  Notes on Glaze, The Pink Trance Notebooks, My 1980s & Other Essays, Hotel Theory, Best-Selling Jewish Porn Films, Andy Warhol, Humiliation, Jackie Under My Skin, and The Queen's Throat (a National Book Critics Circle Award finalist).  His newest book of poetry, Camp Marmalade, was published in 2018. He is a Distinguished Professor of English, Comparative Literature, and French at the CUNY Graduate Center in New York City.
Christine Pichini is an artist and translator living in Philadelphia.  She is currently at work on the collected writings of Serge Daney.