On Disobedience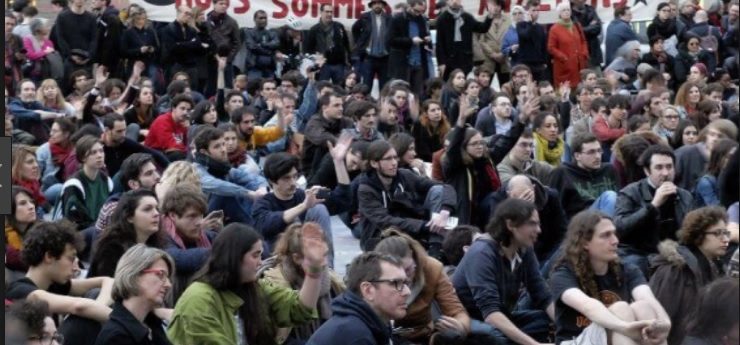 French philosopher Frédéric Gros and American writer Marco Roth will discuss Désobéir, Gros's latest book on disobedience. In his timely essay, Frédéric Gros questions the roots of political obedience. Examining its different expressions: social conformism, economical submission, respect for authority, and republican consent, the essay urges us to question our acquired certainties, social conventions, economical injustices, and moral conventions alike. It is by analyzing the different types of obedience that we give ourselves the means to study, invent, and provoke new forms of resistance be they civic dissidence or lyrical transgression… Philosophical thought encourages us not to yield to commonplaces and approximations and to regain a sense of political responsibility. When expert decisions are based on broad statistics and anonymous calculations, disobeying becomes an affirmation of our humanity. And to philosophize becomes an act of disobedience.
Désobéir is a call to critical democracy and to ethical resistance!
In English. Free and open to the public. No RSVP necessary.
---
Frédéric Gros is a philosopher and the author of four essays, State of Violence (Seagull Books), A Philosophy of Walking (Verso Books), Le Principe Sécurité (Gallimard), and Désobéir (Albin Michel) which will be published by Verso in 2019. Gros is also the editor of Michel Foucault for the Pléiade collection at Gallimard and the author of the novel, Possédées (Albin Michel). He recently edited Les Aveux de la chair, the last volume of The History of Sexuality by Michel Foucault. Gros teaches at Sciences-po Paris.
Marco Roth is a co-founder and editor of n+1 magazine. His work has appeared in Dissent, New York Times, Harper's, The London Review of Books, The Times Literary Supplement and the Nation. His memoir, The Scientists: A Family Romance, about his father's death and "truths and limitations in literature", came out in 2012.
This event is co-sponsored and co-organized with the Alliance Program at Columbia University