On Daniel Buren, Michelangelo Pistoletto & Robert Morris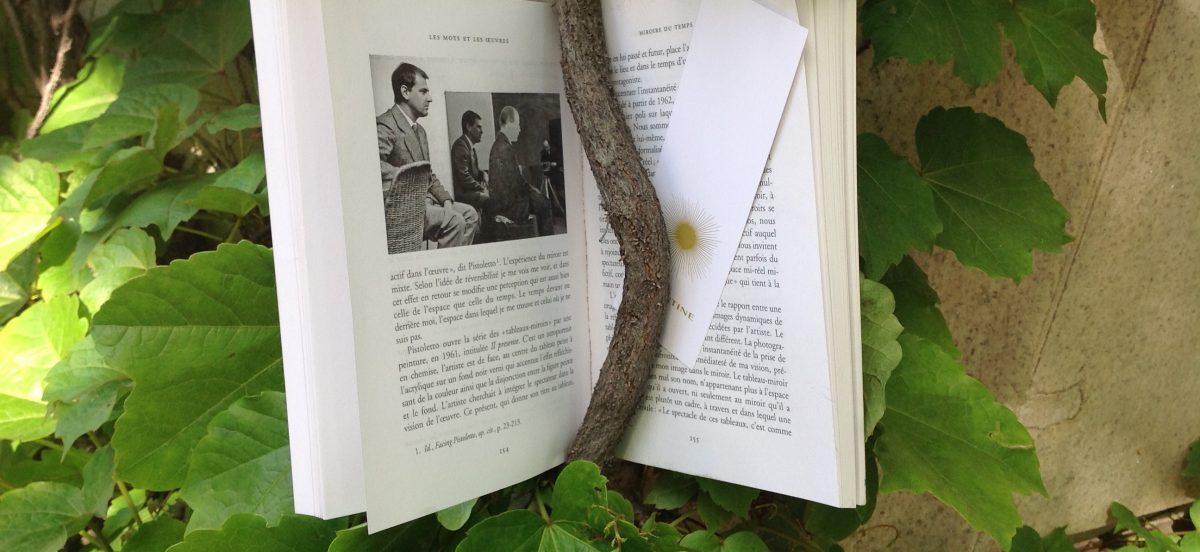 Please join Sally Bonn for a conversation on her latest work, Les Mots et les choses (Seuil)–a masterful examination of the changes induced by the appearance of words within works of art in the context of three major contemporary artists: Daniel Buren, Michelangelo Pistoletto, and Robert Morris. 
In English. Free and open to the public. No RSVP necessary.
---
Sally Bonn (PhD in aesthetics) works on the poetic dimension of writing in the field of art. She teaches philosophy of art and aesthetics at ÉSAL in Metz, where she directs the I.D.E. research center and the journal Le Salon. Co-founder of Le Bureau des Activités Littéraires and editor of the experimental journal N/Z. Serving as a part-time lecturer in the philosophy of art at the Sorbonne and as an exhibition curator, she has contributed articles to various exhibition catalogs and journals and has published two essays at Éditions de La Lettre Volée: L'expérience éclairante. Sur Barnett Newman (2005) and Les paupières coupées. Essai sur les dispositifs et la perception esthétique (2009).