On Anne Serre's The Governesses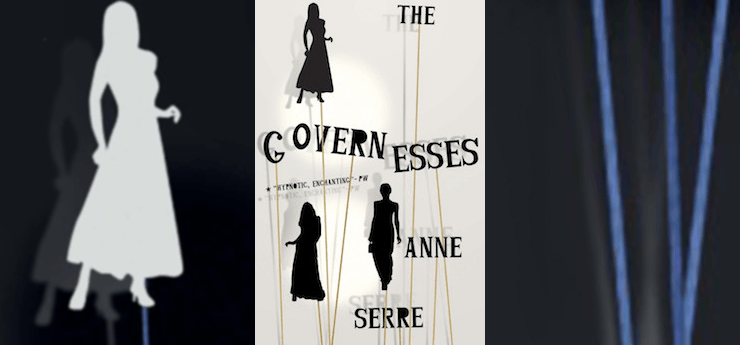 Join writers Alexandra Kleeman, Mary South, and J. W. McCormack  as they dwell on Anne Serre's The Governesses (New Directions), a novel translated from the French by Mark Hutchinson. Written with the elegance of old French fables, the dark sensuality of Djuna Barnes and the subtle comedy of Robert Walser, this semi-deranged erotic fairy tale introduces American readers to the marvelous Anne Serre.
In English. Free and open to the public, no RSVP necessary.
---
Alexandra Kleeman is a Staten Island-based writer of fiction and nonfiction, and the winner of the 2016 Bard Fiction Prize. Her work has been published in The New Yorker, The Paris Review, Zoetrope: All-Story, Conjunctions, and Guernica, among others. Nonfiction essays and reportage have appeared in Harper's, Tin House, n+1, and The Guardian.  She is the author of the debut novel You Too Can Have A Body Like Mine (Harper, 2015) and Intimations (Harper, 2016), a short story collection.
J. W. McCormack is a writer and editor whose work has appeared in the New York Times, Vice, the New Republic, Bookforum, the New Inquiry, n+1, among others. He is a senior editor at Conjunctions, and taugh at Columbia University.
Mary South is a graduate of Northwestern University and the MFA program in fiction at Columbia University where she was a Henfield Scholar. She has studied with Ben Marcus, Sam Lipsyte, and Gordon Lish, and worked alongside Diane Williams for many years as an editor at the literary journal NOON. Her writing has appeared in The Collagist, Conjunctions, Electric Literature, The New Yorker's "Book Bench," NOON, and Words Without Borders.