Olivier Assayas in the Post-May Period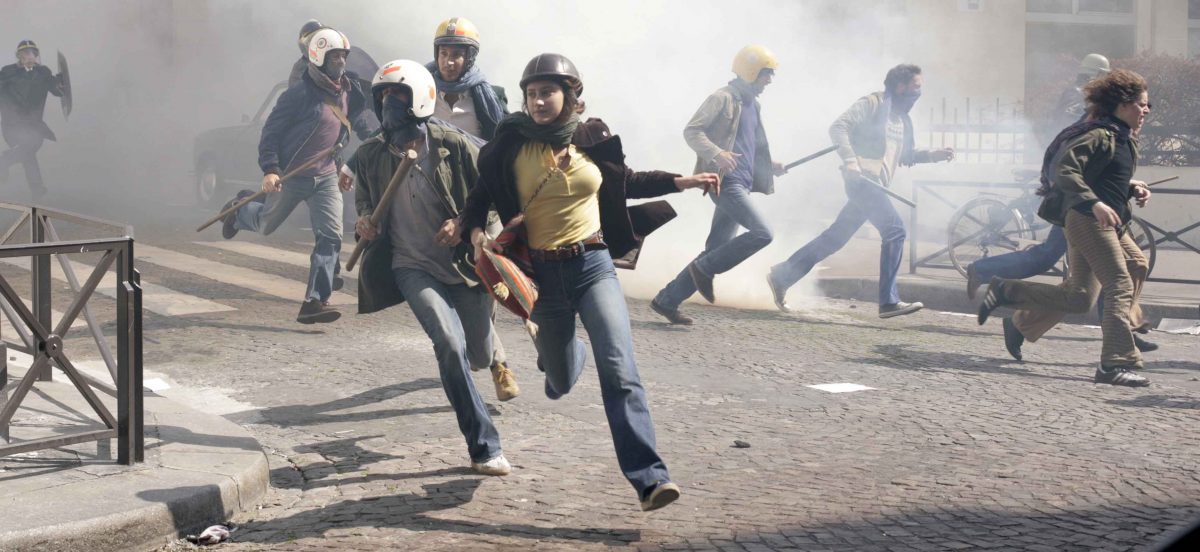 In France, the phrase "Post-May" speaks of the long, even endless shadow cast by the extraordinary events of May and June 1968, when a dispute at a single college campus outside of Paris led to a wildcat general strike that brought France to a standstill and, depending on who was conducting the post-mortem, almost dissolved the country into anarchy or raised the specter of a new way of a life, a new definition of freedom that inspired and tormented people all over the globe. At least since the release of Cold Water twenty years ago, Olivier Assayas has been one of the world's most inventive, playful, passionate, and driven film directors; in a signal period, with his contributions to the 2005 release of the situationist Guy Debord's OEuvres Cinématograpiques Complètes, the stunning 2010 mini-series Carlos, on the allure of the international terrorist Carlos the Jackal, the 2012 film Après-Mai (the English title is Something in the Air), and his memoir A Post-May Adolescence, Assayas has brought this still-unsettled legacy of May '68 back into play, and it will be in play tonight.
Please note, RSVPs for all Festival Albertine events are full.
Watch the event live online on October 14 at 7pm EST here.
---
Olivier Assayas was born in 1955 in Paris. His films include Irma Vep (1996), Demonlover (2002), Boarding Gate (2007), Summer Hours (2008), and The Clouds of Sils Maria (2014). His books include Présences: Écrits sur le cinema (2009) and Assayas par Assayas (2014). Kent Jones edited the critical anthology Olivier Assayas (2012).
Larry Gross's screenplays include the non-stop 48 Hrs. (1982), and the rock & roll dreamscape Streets of Fire (1984), both directed by Walter Hill, the all-stops-out This World, Then the Fireworks, the most somber of all the versions of The Virginian (2000), and We Don't Live Here Anymore (2010).
Stephanie Zacharek is the chief film critic for the Village Voice.
Greil Marcus is the curator of the festival. His books include Lipstick Traces (1989), The Shape of Things to Come: Prophecy and the American Voice (2006), and The History of Rock 'n' Roll in Ten Songs (2014). With Werner Sollors, he edited A New Literary History of America (2009).