POSTPONED: Nicolas & Adrien. A World With Two Sons.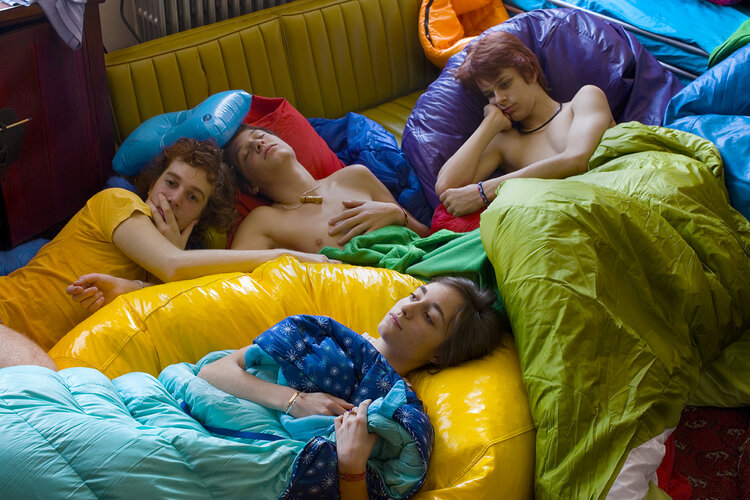 Join Martine Fougeron and Pauline Vermare as they discuss Nicolas & Adrien: A World With Two Sons, Martine Fougeron's  latest book just published by Steidl Verlag.
In a series of intimate photographs, Martine Fougeron tells the story of her two sons as they grow up between New York and the South of France. Divided in two parts, Teen Tribe (2005–10) and The Twenties (2010–18), this bildungsroman in pictures explores the evolution of Nicolas and Adrien as they navigate between adolescence and full adulthood. By managing to be both distanced and soft, it gives us a universal tale about the process of growing up.
In English. Free and open to the public.
---
Martine Fougeron is a French-American photographer living and working in New York. Her work has been exhibited internationally and is held in numerous museums, such as the Museum of Fine Arts in Houston, the Philadelphia Museum of Art and the Bronx Museum of the Arts. She is a frequent contributor to The New York Times Magazine, The New Yorker, The Wall Street Journal and New York Magazine.
Pauline Vermare is a French photography curator based in New York. The cultural director at Magnum Photos in New York, she used to be a curator at the Museum of Modern Art, the International Center of Photography, and the Henri Cartier-Bresson Foundation in Paris.