New York Waterfront Diary: Sophie Fenwick and Pauline Vermare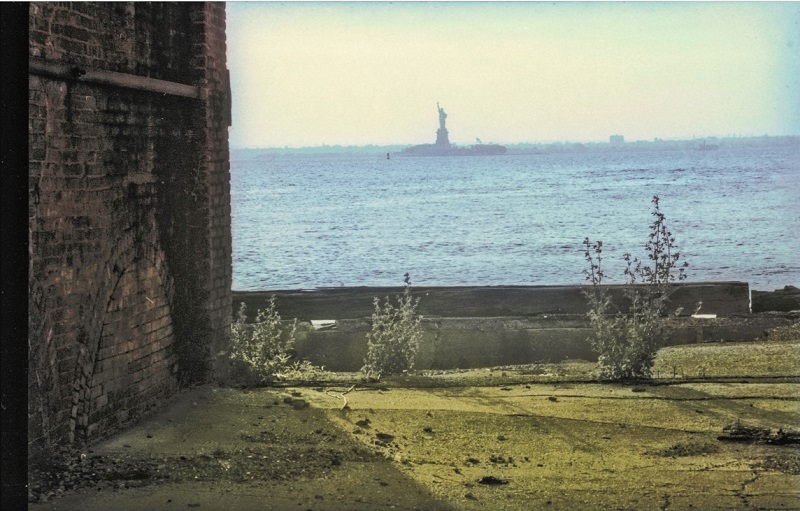 On May 22 at 6pm, join French American photographer Sophie Fenwick and photography curator Pauline Vermare for a conversation on Fenwick's unique and evocative portrait of New York's changing waterfront, New York Waterfront Diary, just published by 5 Continents éditions.
More than a mere documentation of an essential part of the life of the city, New York Waterfront Diary is a meditation on time and distance. Echoing the richly observed details in the stories of the New Yorker writer and waterfront wanderer Joseph Mitchell, and the grittily poetic settings of Elia Kazan's 1954 film On the Waterfront, Fenwick's project summons both memory and imagination.
A longtime New Yorker, Fenwick was born in Manhattan, spent part of her childhood in France, and moved back to New York at the age of nine. After she began living in Brooklyn when she was in her early twenties, and while she was working at Magnum Photos, Fenwick was inspired to begin documenting the waterfront, often capturing scenes of abandonment and decay.
New York Waterfront Diary includes images taken in all five boroughs of New York City as well as the Port of New York and New Jersey.
Additional photographs feature views of ports in Dunkirk, Le Havre, Antwerp, and Bremerhaven, locations that became part of Fenwick's waterfront journey through work she did with the Seamen's Church Institute during the 1990s.
The book features nearly two hundred images drawn from an archive of photographs –gelatin silver prints, color slides, still taken from Super 8 films, and digital snapshots– Fenwick has been created since the early 1990s
Some of the photographs appear alongside poetry she calls "nocturnal daydreams," which Fenwick wrote during the darkest days of the Covid-19 pandemic, in spring 2020, when her father died and she was unable to join her family in France. Dream meets reality in words and images that evoke challenges the city has faced over time and the solace offered by its proximity to water.
The conversation will be conducted in English. This event is free with RSVP. Click here for tickets.
Credit Image: Sophie Fenwick
Sophie Fenwick studied photography at Parsons in Paris and the International Center of Photography in New York. She has worked as a film curator and has exhibited her photographs at numerous spaces including in Paris at Victoire Schlumberger and in New York at Philippe Briet Gallery, Thread Waxing Space, the Museum of the City of New York, the Seamen's Church Institute, and the Brooklyn Public Library. New York Waterfront Diary is her first book.
Pauline Vermare is a French photography curator and historian based in New York. She was formerly the cultural director of Magnum Photos NY, and a curator at the International Center of Photography (ICP) and the Museum of Modern Art (MoMA). From 2002 to 2009, she worked at the Henri Cartier-Bresson Foundation, in Paris. She is the author of numerous interviews and essays on photography. She sits on the boards of the Saul Leiter Foundation and the Catherine Leroy Fund.