New York Waterfront Diary Presentation at The Invisible Dog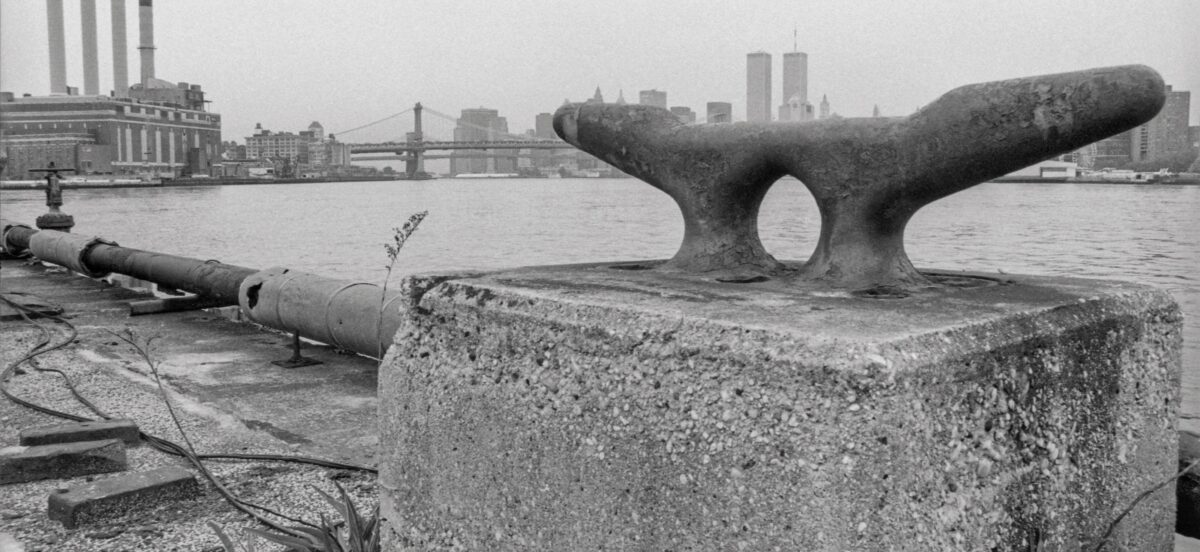 Our friends at The Invisible Dog Art Center, in partnership with the Brooklyn Book Festival, invite you to a conversation with photographer Sophie Fenwick, curator of prints and photographs at the Museum of the City of New York Sean Corcoran, writer Eddie Joyce, oral historian Nicki Pombier & poet Silvina López Medin. They will be touching on common themes echoed in Fenwick's New York Waterfront Diary published by 5 Continents Editions.
A unique and evocative portrait of New York City's changing waterfront, New York Waterfront Diary features nearly two hundred images drawn from an archive of photographs—gelatin silver prints, color slides, stills taken from Super 8 films, and digital snapshots—Fenwick has been creating since the early 1990s.
More than mere documentation of an essential part of the life of the city, New York Waterfront Diary is a meditation on time and distance. Echoing the richly observed detail in the stories of the writer and waterfront wanderer Joseph Mitchell and the grittily poetic settings of Elia Kazan's 1954 film On the Waterfront, Fenwick's project summons both memory and imagination.
"They provided a sort of haphazard navigation through time," Fenwick says of these photographs in an illuminating conversation with the photography curator, historian, and writer Pauline Vermare that is included in New York Waterfront Diary. Among the sights the images capture are pre–Civil War warehouses in Red Hook, the historic sailing ship Wavertree at the South Street Seaport, dry docks at the Brooklyn Navy Yard, decaying structures at Bush Terminal in Brooklyn, the now-vanished Coney Island Jumbo Jet and Thunderbolt roller coasters, and changing views of New York Harbor.
Some of the photographs appear alongside poetry she calls "nocturnal daydreams," which Fenwick wrote during the darkest days of the Covid19-pandemic, in spring 2020, when her father died and she was unable to join her family in France. Dream meets reality in words and images that evoke challenges the city has faced over time and the solace offered by its proximity to water.
This event is a part of the Brooklyn Book Festival and it is free.
PLEASE NOTE THAT THIS EVENT WILL TAKE PLACE AT THE INVISIBLE DOG ART CENTER IN BROOKLYN.
Lev Zeitlin of Red Square Design developed New York Waterfront Diary's striking scrapbook-like layout concept, as well as the "Waterfront Diary" title. Zeitlin also created the book's design.
Instagram: @sophfenwick