Nathalie Sarraute discovering America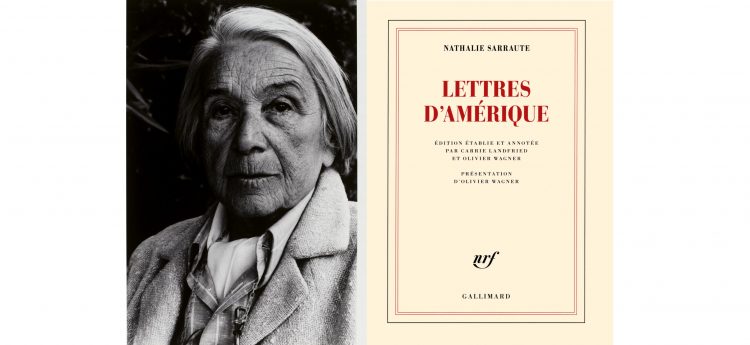 On February 1, 1964, Nathalie Sarraute, a major contemporary author known for her works of intimate interiority, landed in New York to start a conference tour of the most prestigious universities and cultural centers in the United States–a visit sponsored by the Cultural Services of the French Embassy. In a series of twenty-four letters written in an elliptical style to her husband in France, Sarraute recounts her American adventures. In them we discover a vivacious and youthful 63 year old woman who is open to both wonder and sarcasm regarding her triumphant welcome in the intellectual and literary circles of the New World.
On May 1st at 7p.m., join Carrie Landfried (Associate Professor of French at Franklin & Marshall College, Lancaster, PA) and Olivier Wagner (Paleographic Archivist and Curator of the Manuscript Department at the Bibliothèque nationale de France), the co-editors of the annotated correspondence, as they discuss the author, the journey, and this never-before-published correspondence.
 Talk in English and reading in French. Free and open to the public. No RSVP.