Napoleon's Plunder of Italian Art and The Birth of Le Louvre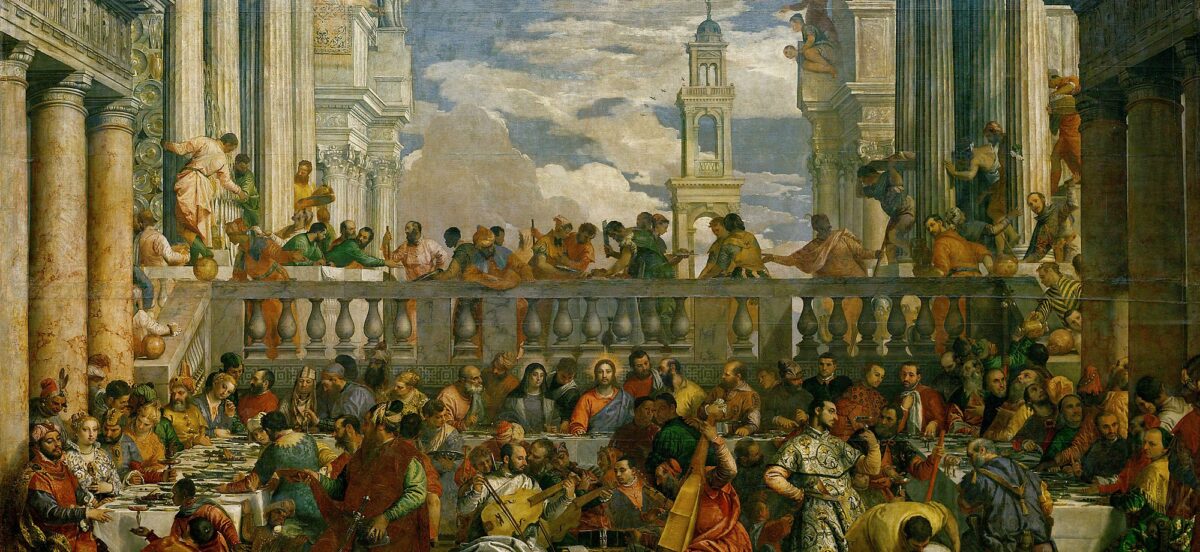 On Thursday, June 10 at 6:30pm, join Cynthia Saltzman and Caroline Weber as they discuss Saltzman's latest book, Plunder: Napoleon's Theft of Veronese's Feast just published by FSG.
In Plunder Cynthia Saltzman recounts the fate of Paolo Veronese's Wedding Feast at Cana, a vast, sublime canvas that the French, under the command of the young Napoleon Bonaparte, tore from a wall of the monastery of San Giorgio Maggiore, on an island in Venice, in 1797.
As Saltzman tells the larger story of Napoleon's looting of Italian art and its role in the creation of the Louvre, she reveals the contradictions of his character: his thirst for greatness, as well as his ruthlessness in getting whatever he sought. Expertly researched and deftly told, Plunder chronicles one of the most spectacular art appropriation campaigns in history, one that sheds light on a seminal historical figure and the complex origins of one of the great museums of the world.
In English. Free and open to the public. Please RSVP here. In order to support Albertine during these challenging times, we would greatly appreciate it if you purchased a copy of Plunder with us.
Image Credit: Paolo Veronese's Wedding Feast at Cana
---
Cynthia Saltzman is the author of Portrait of Dr. Gachet: The Story of a Van Gogh Masterpiece and Old Masters, New World: America's Raid on Europe's Great Pictures. A former reporter for Forbes and The Wall Street Journal, she is the recipient of a fellowship from the Guggenheim Foundation and has degrees in art history from Harvard and the University of California at Berkeley. She lives in Brooklyn, New York.
Caroline Weber is the author of the following books: Terror and Its Discontents: Suspect Words in Revolutionary France (U of Minnesota P 2003); Queen of Fashion: What Marie Antoinette Wore to the Revolution (Holt 2006/Picador 2007), a New York Times Notable Book and a Washington Post Best Book of the Year; and Proust's Duchess: How Three Celebrated Women Captured the Imagination of Fin-de-Siècle Paris (Knopf 2018), a finalist for the Pulitzer Prize and the American Library of Paris Book Prize and the winner of the French Heritage Society Literary Award. She is currently at work on a sequel to Proust's Duchess, a study of art and aristocratic society in Paris from the Dreyfus Affair to the end of World War I. Caroline Weber is Professor of French and Comparative Literature at Barnard College.