Monique Wittig's French-American Legacy: Adèle Haenel, Sande Zeig, Annabel L. Kim & Noémie Solomon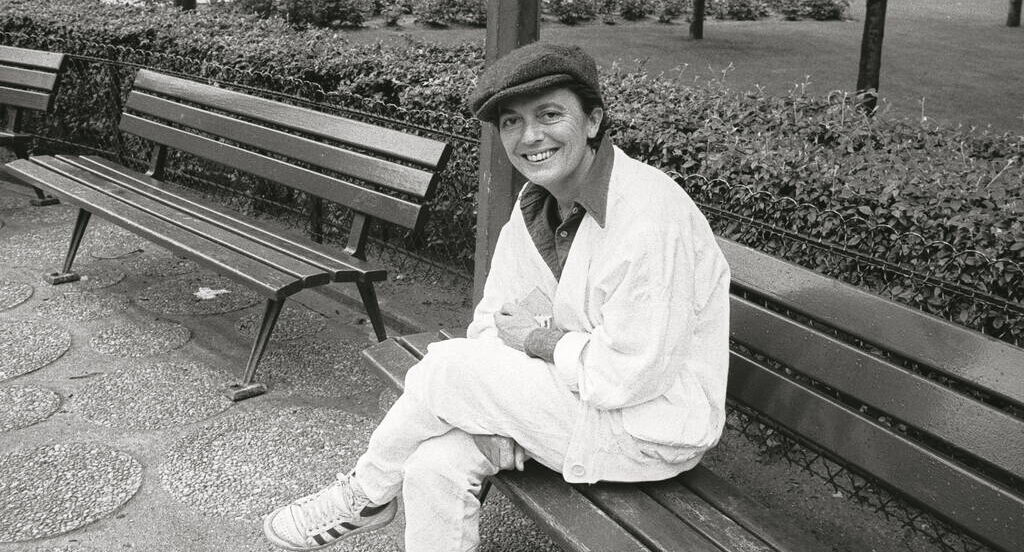 2023 marks the twentieth anniversary of the death of philosopher, writer, and lesbian feminist activist Monique Wittig. A key figure on the French literary scene in the 1960s, she won the prestigious Prix Médicis at just 29, in 1964, with her first novel, L'Opoponax. Her other novels include Les guérillères, 1971, Le corps lesbien, 1973, Brouillon pour un dictionnaire des amantes avec Sande Zeig , 1976, and Virgile, non, 1985. Her theoretical books include The Straight Mind and Other Essays and Le chantier littéraire.
Monique Wittig co-founded the Mouvement de Libération des Femmes (Women's Liberation Movement) in 1970 and went on to become one of the most important feminist theorists, notably with the concept of the "Heterosexual Contract." She moved to the US in 1976 to teach at various universities, including the University of California Berkeley, Vassar College and the University of Arizona in Tucson, where she lived and taught until the end of her life.
This anniversary is an opportunity to examine the reception and legacy of Monique Wittig's work today, both in France and in the United States. The evening, centered on three speakers of different nationalities and generations – filmmaker and former Wittig companion Sande Zeig, actress Adèle Haenel and academic Annabel Kim – is conceived in collaboration with choreographer Gisèle Vienne and moderated by academic Noémie Solomon. The discussion will highlight the prescience and the radicality of a thought that echoes major contemporary debates and struggles, and continues to influence many thinkers,
authors and artists around the world.
A live reading and a preview of work-in-progress scenes from the documentary Wittig, Yes will precede the talk.
Special thanks to Suzanne Robichon for her invaluable help in preparing this evening.
This event is free with RSVP. Click here for ticket. The conversation will be in English.
Image Credit: Colette Geoffrey
Adèle Haenel is a renowned French actress celebrated for her versatile performances. She began her acting career at a young age, gaining recognition with her role in Water Lilies (2007) and earning acclaim in films like The Unknown Girl (2016). Haenel has now decided to stop her acting career to focus on her activism as she advocates for gender equality and women's rights. Her dedication to her craft and her activism makes her a prominent figure in French cinema and beyond.
Sande Zeig was life partners with Monique Wittig. Together they collaborated on the book Lesbian Peoples: Material for A Dictionary, the play The Constant Journey, and the film The Girl.  Zeig's other films include Central Park, which premiered at the Sundance Film Festival; Apache 8, broadcast on PBS; and Firelighters: Fire Is Medicine to be broadcast on PBS in 2024. Zeig is currently working on a documentary about Monique Wittig called Wittig, Yes!.
Annabel L. Kim is associate professor of Romance languages and literatures at Harvard University. A specialist of 20th- and 21st-century French literature, Kim is the author of Unbecoming Language: Anti-Identitarian French Feminist Fictions
(Ohio State University Press, 2018) and has co-edited the forthcoming issue of Yale French Studies on The Life and Work of Monique Wittig.
Noémie Solomon first encountered the writings of Monique Wittig in 2001 – the year The Straight Mind (a lecture delivered in 1978 and published in 1992) was translated into French – in the frame of a seminar taught by Paul B. Preciado at Paris 8 university. She moved to NYC a few years later to pursue a PhD at NYU and continue to untangle, in translation, some of the gaps and overlaps at the intersection of the body, gender, and performance. Noémie is Director of the Institute for Curatorial Practice in Performance and currently works as advisor and curator on Villa Albertine's Dance Season.