Mix-It-Up with Children's Author Hervé Tullet!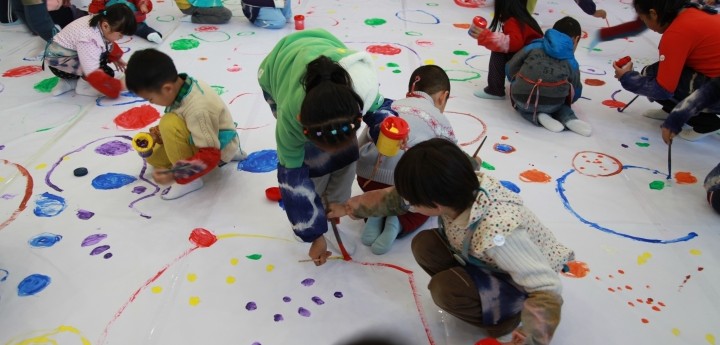 Join us for a playful and hands-on art lesson with New York-based French children's author Hervé Tullet. Armed with sheets of paper, pots of colorful poster paint, and paint brushes, Tullet will give children an energetic lesson in creatively combining colors, all based on his bestselling book Mix-It-Up!.
In French. For kids ages 3 and plus. Free and open to the public with RSVP to rsvp@albertine.com
Please come dressed in clothes that you don't mind getting splattered.
With the participation of Canelé by Céline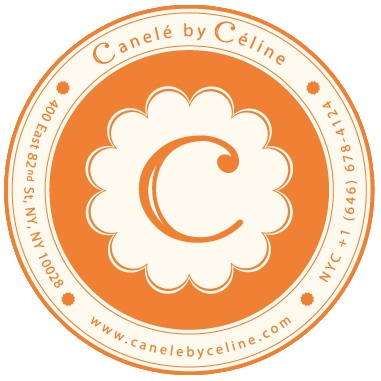 ---
Hervé Tullet was born in 1958 in Normandy. After studying Fine Arts and Decorative Arts, he worked as an Art Director for ten years. In 1990 he produced his first illustrations for the press. In 1994, his first book for children was published by Seuil Jeunesse : Comment Papa a rencontré Maman. He did not have to wait long for recognition: he received the Prize for Non-Fiction at the Bologne International Book Fair in 1998 for Faut Pas Confondre, and his books that prefer the 'path' to narration, soon find much acclaim.
With the series of books Jeux de… (2006 onwards), with Les Cinq Sens (2003), or L'imaginier (2006), his work not only includes reading books but also touch and feel books aiming thus at children right from early childhood.
With Moi, C'est Blop, published in 2005, that marks the birth of the chameleon form so emblematic of his work, or Turlututu, in 2007, the strange eye that guides children through a game of question and answers, Hervé Tullet asserts his concept : soliciting the reader to actually integrating them in his work.
Le grand livre du hasard is rewarded The Pitchou Prize for the best work in children's literature in 2009 at the Children's Book Fair of Saint-Paul-Trois-Chateaux accompanied by wide international acclaim through translations in 25 languages, exhibitions in Korea in 2009, at the Modern Tate Gallery of London in 2011 and a number of workshops in France (Montreuil, Rennes, Roubaix) and abroad (Los Angeles, Istanbul…).
He also revisits activity books through À toi de gribouiller,(2007), Livre de coloriages (2009), and Le livre avec un trou (2011).
Un livre, published in 2010, synthesizes his art to the purest forms : only three little dots, one yellow, one blue, one red and the magic begins. This work, rewarded the Sorcières Prize 2011, and praised for it's boldness made way for a new challenge, that of a digital adaptation. Another new success that received in 2012 the Pépite Prize of digital creation at the Children's Book Festival of Montreuil. Hervé Tullet, author and illustrator, is undoubtedly a major figure in children's literature. Read more here.