May Made Me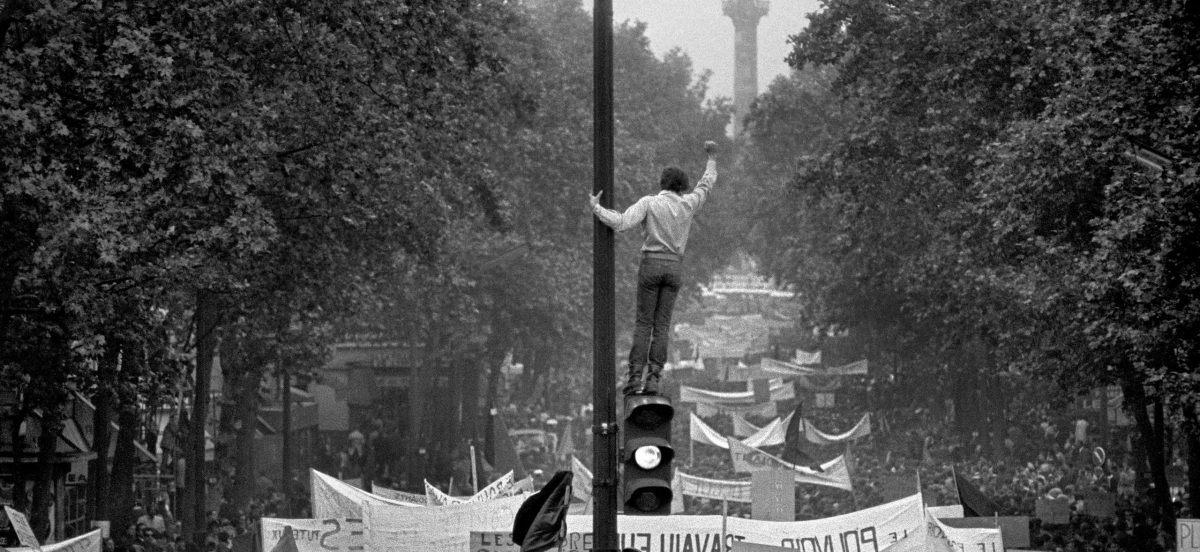 The mass protests that shook France in May 1968 changed European politics to this day. Students demonstrated, workers went on general strike, factories and universities were occupied. At the height of its fervor, it brought the entire national economy to a halt. Fifty years later, Mitch Abidor and Todd Gitlin will delve into the oral testimonies of those young rebels collected by Abidor in his new book, May Made Me (AK Press). Our speakers will discuss the legacy of the uprising, and how those explosive experiences have changed both the individual and history.
In English. Free and open to the public. No RSVP necessary.
---
Mitchell Abidor's translations include the Victor Serge anthology Anarchists Never Surrender, Jean Jaurès' A Socialist History of the French Revolution, Selected Correspondence of Louis-Ferdinand Céline, and Emmanuel Bove's A Raskolnikoff, as well as numerous anthologies of writings from French working-class history.
Todd Gitlin is the author of many books, including The Sixties: Years of Hope, Days of Rage and Occupy
Nation: The Roots, the Spirit, and the Promise of Occupy Wall Street. His forthcoming book is a novel set
in the '60's, The Opposition. He was president of Students for a Democratic Society (SDS) in 1963-64, and
currently teaches at Columba University.