Maupassant's Lasting Allure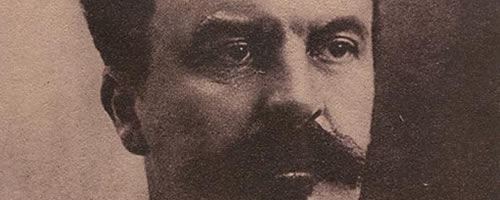 Translator Sandra Smith and Richard Howard will discuss Smith's new translation of Maupassant's famous stories The Necklace and Other Stories.
---
Sandra Smith is the translator of Camus's L'Etranger and twelve novels by Irène Némirovsky, including Suite Française, which won her the French American Foundation and Florence Gould Foundation Translation prize and the PEN/Book-of-the-Month-Club Translation Prize. After teaching at the University of Cambridge for many years, she now lives in New York.
American poet, critic, and translator Richard Howard played an instrumental role in introducing modern French poetry and experimental novels to readers of English. His volume of verse, Untitled Subjects (1969), won the Pulitzer Prize for poetry in 1970. Educated at Columbia University, New York City (B.A., 1951; M.A., 1952), and at the Sorbonne, Howard worked as a lexicographer before becoming a freelance critic and translator. He also taught comparative literature at the University of Cincinnati, Ohio, and was a fellow at Yale University. Beginning with his first volume, Quantities (1962), much of Howard's poetry is in the form of dramatic monologues in which historic and literary personages, addressing the reader directly, discuss issues of art and life. Howard's other volumes of poetry include Two-Part Inventions (1974), Misgivings (1979), Lining Up (1984), No Traveller (1989), and Selected Poems (1991). In Alone with America: Essays on the Art of Poetry in the United States Since 1950 (1969), Howard offered a critical analysis of the work and styles of 41 American poets. He is perhaps best known for histranslation of a vast body of work from the French, including works by Simone de Beauvoir, Roland Barthes, Alain Robbe-Grillet, Claude Simon, Jean Genet, and Jean Cocteau. Howard's translation o fCharles Baudelaire's Les Fleurs du Mal: The Complete Text of The Flowers of Evil (1982) won an American Book Award in 1984.
Guy de Maupassant
Guy de Maupassant