Margot Varret Sings Boris Vian & Jacques Prévert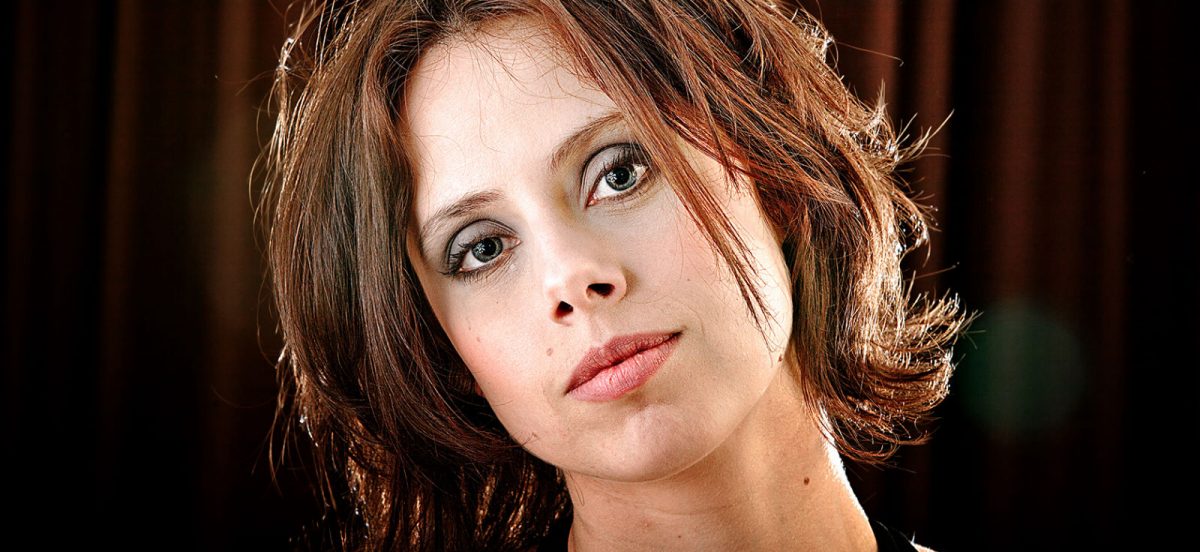 Join us for a musical and literary evening with French singer Margot Varret who will  perform a selection of songs and poems of Boris Vian and Jacques Prévert.
In French. Free and open to the public. No RSVP necessary.
---
Margot Varret started her music education at age 5, studying harp and piano at the Conservatory of Châteauroux, France. She was selected to take part into a famous talent show on French television when she was 8, as one of the most promising young harpists in France. She continued her harp studies at the National Conservatory of Boulogne-Billancourt, near Paris, under the mentorship of Isabelle Perrin, principal harpist of the orchestra of the Opera de Paris. She then studied at the prestigious Ecole Normale de Musique de Paris an graduated as a Harp Concertist. Margot has been a professional classical musician for the past ten years, as a soloist, as well as in chamber music ensembles (Ensemble Klimt, Ensemble Antéa, Ensemble Aeva) and national orchestras in France (Orchestre de Nantes, Orchestre National des Pays de Loire). She also was a member of a contempory music group, Paris Chamber Orchestra, which performed at Opera Comique in Paris, Konzert Hall in Vienna and Carnegie Hall in New York.
After a fateful encounter with Jazz singer Monica Passos, Margot jumps into the jazz world with her harp. She has since then been performing with several world renowned Jazz artists, such as Monica Passos, or Archie Shepp, for whom she composed a film score. Margot has been playing in the most famous Jazz scenes in Paris (New Morning, Sunset Sunside, Café de la Danse, Olympia, etc…). She has also played with French pop star Nolwenn Leroy (bestsells in France in 2012) on her album tour "Cheshire Cat and me".
Margot has been featured in numerous music festivals in France, Jazz in Marciac (France's most renowned Jazz festival), where she promoted her first album, In My Angel's Arms as a singer, harpist, and composer. Admitted to the Berklee College of Music on a scholarship in September 2013, she studied voice and composition with Maggie Scott, Alain Mallet, and Ed Tomassi, and was selected to represent Europe at the concert given by Berklee College in the honor of the European Union.
Margot got the O1 Visa in January 2015, and since then, her band has performed in several places in New York including Cornelia Street Cafe, Club Bonafide…, spreading this irresistable french touch, and glamourous harp sound to american and french 30's classic. The so French Cabaret already participated to some of the most prestigious french american events, e.g. the 10th anniversary of French Morning media, or the opening of the AirFrance Run for Life 2017, in Central Park.