Manhattan's Babe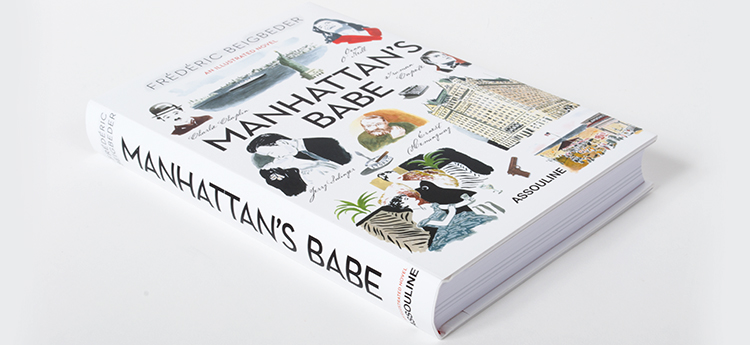 "I would have liked to have known if Salinger saw Oona again after the war. That's obviously the starry-eyed teen in me. I think it was Oona who inspired The Catcher that would forbid us forever from growing old." —Frédéric Beigbeder
Join French writer-filmmaker Frédéric Beigbeder, and American novelist Jay McInerney as they discuss Manhattan's Babe, the illustrated English-language edition of Beigbeder's bestselling novel, Oona & Salinger. A nostalgic and bittersweet love story, Manhattan's Babe is a fictionalized account of the true-life romance between J.D. Salinger and Oona O'Neill, daughter of the great American playwright. The two first met in New York City in 1940, when Jerry Salinger, 21, was an up-and-coming writer and Oona, 15, was a beautiful and charming socialite who partied at the Stork Club with Truman Capote and Gloria Vanderbilt. Their all-too-short romance blossomed during the summer of 1941, just a few months before the Japanese bombed Pearl Harbor and the U.S. joined World War II.
Inspired by true events, with scenes, characterizations, dialogue, and letters imagined for dramatic purposes, Beigbeder asks the poignant question, What would they say to each other if they had met again years later?
In English. Free and open to the public. No RSVP necessary.
WATCH THIS EVENT LIVE VIA LIVESTREAM ON THURSDAY, JANUARY 19, AT 7PM (EST).
---
Frédéric Beigbeder is a French writer, literary critic, filmmaker, and television host. He is the creator of the Prix de Flore and chairs its jury, and he is also editorial director of Lui magazine. In 2005 he won the Independent Foreign Fiction Prize for his novel Windows on the World, and in 2009 he received the Prix Renaudot for for his book Un roman français. For Assouline, Beigbeder previously contributed to Le Caca's Club, published in 2015.
Jay McInerney is the author of eight novels (Bright Lights, Big City; Ransom; Story of My Life; Brightness Falls; The Last of the Savages; The Good Life; and Bright, Precious Days). He edited The Penguin Book of New American Voices, wrote the screenplay for the 1988 film adaptation of Bright Lights, Big City, and co-wrote the screenplay for the television film Gia, which starred Angelina Jolie.
McInerney was the wine columnist for House & Garden magazine, and his essays on wine have been collected in Bacchus & Me (2000) and A Hedonist in the Cellar (2006). Since April 2010 he has been a wine columnist for The Wall Street Journal. In 2009, he published a book of short stories which spanned his entire career, titled How It Ended, which was named one of the 10 best books of the year by Janet Maslin of The New York Times.
He lives in New York City and Bridgehampton, New York.