Man Without Gravity: Looking Back at Four Decades of Olympic Games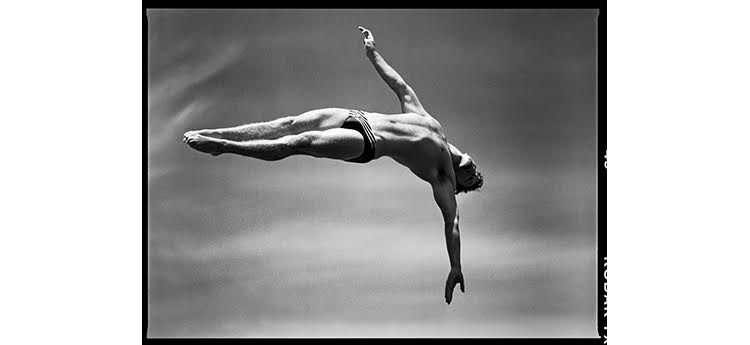 Join us for a conversation on the work of photojournalist David Burnett between the artist, on the occasion of his current Man Without Gravity exhibition in New York, and two-time Olympian Scott Donie. As one of the world's most respected photojournalists working today, David Burnett has photographed in over 75 countries and witnessed numerous significant historical events spanning his nearly 50 year career.
He has covered every Summer Olympic Games since 1984 – from Los Angeles, to Seoul, Barcelona, Atlanta, Sydney, Athens, Beijing, London, and, last month, Rio de Janeiro. He also made two forays into the Winter Games: in 2002 in his hometown of Salt Lake Cityand in Sochi in 2014. His acclaimed sports photographs have been highly awarded by the World Press Photo Foundation, the International Olympic Committee and the China News Photographers'Association among others.
"I have the luxury of never having been the photographer who was relied upon to get the winner in that victorious pose," Burnett says. "So many photographers have great experience shooting those sports that I might only see once every four, or even twelve years. My mission, I feel, is to study the sport, the motion, the players and to get pictures that spectators may never witness by simply sitting there observing the games."
The photograph above: Men's PlatformDiving, 1996, Ft.Lauderdale, Florida—© David Burnett
David Burnett's second show with the gallery Anastasia Photo specializes in Documentary Photography and Photojournalism is currently on view. Anastasia Photo is open Tuesday through Sunday, 11am to 7pm. For further information or questions please contact Cyril Merle at 212-677-9725 or cyril@anastasia-photo.com
---
David Burnett launched his career as an intern at Time magazine in 1967. From 1970 to 1972, he covered the Vietnam War for Time and Life. In 1975, he co-founded the renowned agency Contact Press Images in New York,and has produced photographic essays for Time, Life, Fortune, The New Yorker, The New York Times and Sunday Magazine, among many others.
His awards include 'Magazine Photographer of the Year" from the Pictures of the Year Competition, the "World Press Photo of the Year", and the Robert Capa Gold Medal from the Overseas Press Club, to name but a few. He is the author of E-motion: The Spirit of Sport (1997); Soul Rebel, An Intimate Portrait of Bob Marley (2009); 44 Days: Iran and the Remaking of the World with an introduction by Christiane Amanpour (2010); and more recently of L'Homme Sans Gravité (2015).
Scott Donie, two-time Olympian who won the silver medal in the 10 meter platform diving event at the 1992 Games in Barcelona, was born in Vicenza, Italy, in 1968, and grew up in Somerset, New Jersey.
At the age of 14, he became a junior national diving champion and two years later joined the US National Team. He went on to win 11 US National titles including three NCAA National Championships. He graduated from SMU in 1990. He placed 4th in the 3 meter spring board at the 1996 Olympic Games in Atlanta. He studied acting at The New Actor's Workshop in New York City from 1997-1999. In 2000 he became the head coach of men's and women's diving at NYU, a position he held until 2016 when he was hired by Columbia University in the same capacity. He lives in Manhattan with his wife and daughter.
It was only recently discovered that Donie happens to be Burnett's subject in the iconic image that promotes his Man Without Gravity exhibition as well as this presentation at Albertine.